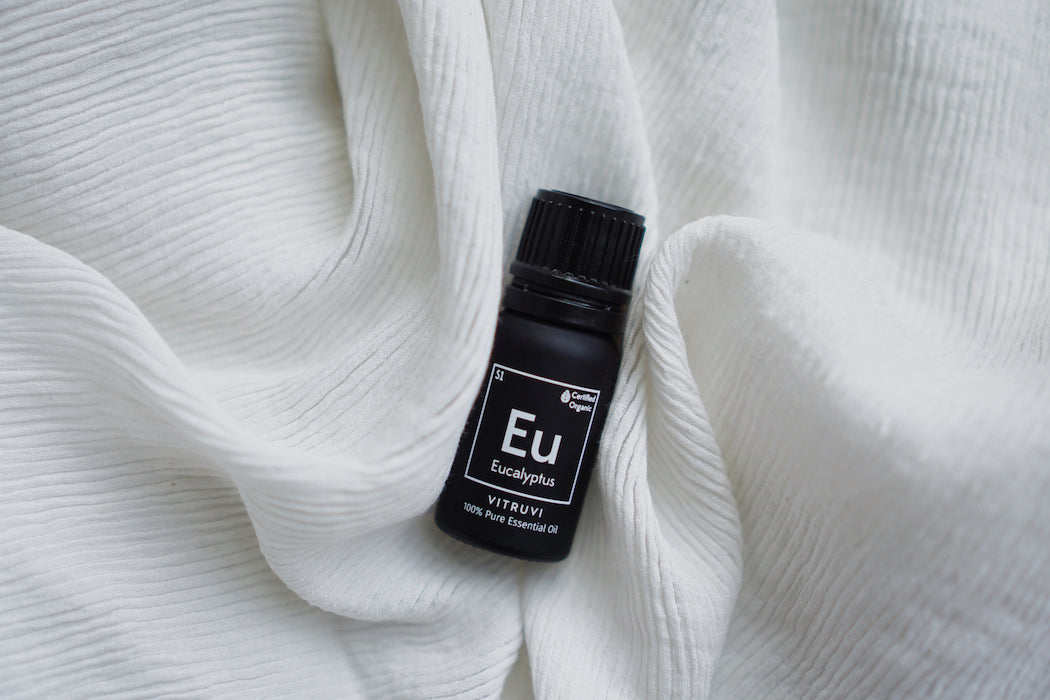 Our favourite healthy way to start our day is with a Eucalyptus steam shower.
Simply keep a bottle of Eucalyptus Essential Oil in your shower, put 7 drops in your hand, and rub your hands together briskly; another option is to put two or three drops right onto the bottom of your shower. The heat from the shower water helps vapourize the oil, giving off the feeling and smell of a spa steam room.
Rinse the oil off your hands with the shower water and take a deep breath. It's the perfect practice to awaken your senses gently and invigorate your respiratory system. And yes, it's the easiest and most cost-effective spa experience you've ever had.
What are the benefits of using Eucalyptus in the shower?

Eucalyptus oil has antimicrobial, antiseptic, and anti-inflammatory properties that help stimulate deep breathing. This can aid in calming a cough, clearing your sinuses, and soothing your chest.
It also just smells amazing, and is a soothing yet energizing way to start your morning, no matter how you feel.

Why use Eucalyptus oil over eucalyptus stems?
Eucalyptus oil, of course, comes from the eucalyptus plant. But instead of trying to find fresh stems and struggling to hang them from your shower head, opt for the essential oil. It comes in a small bottle that looks cute on display, it is way easier to use, and it lasts longer, too.
Good morning!