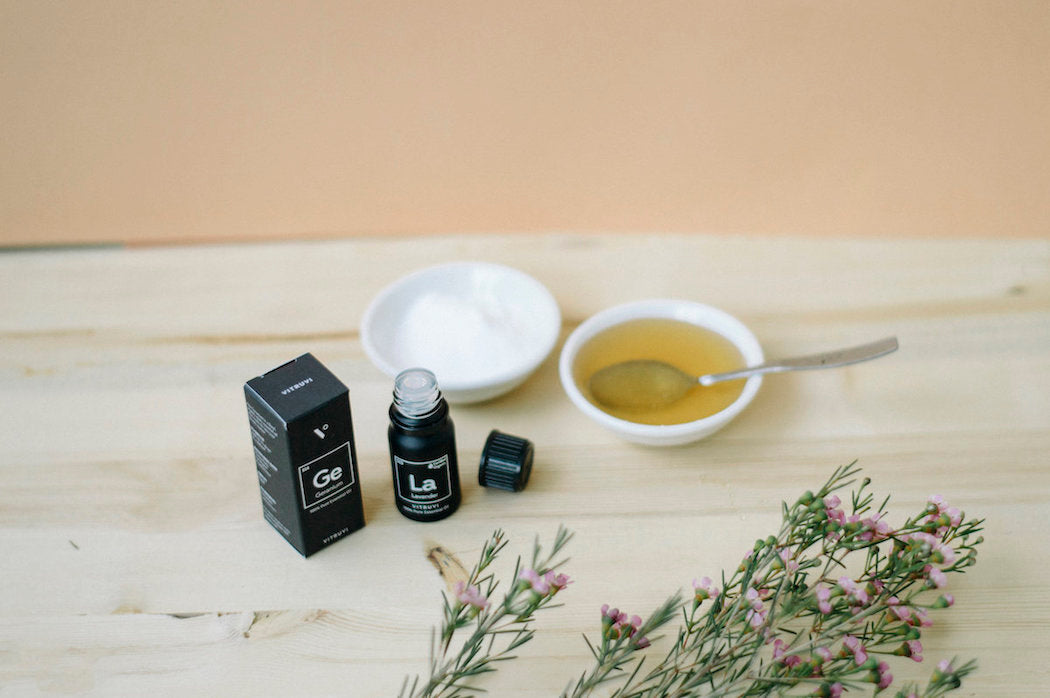 This do-it-all balancing face scrub will knock your skincare concerns out of the way in one fell swoop, so you can get back to the tasks at hand.
The honey is naturally anti-bacterial and moisturizing, while the baking soda is a gentle physical exfoliant. The Geranium is sebum-balancing, and the Lavender is a nice soothing addition. It's the perfect recipe to balance your skin before you have to get back to balancing your life.
BALANCING FLORAL FACE SCRUB
1 tablespoon honey
1/2 tablespoon baking soda
3 drops Lavender Essential Oil
3 drops Geranium Essential Oil
How to use it
Warm up the ingredients between your hands and massage onto the face. You could also leave it on your face for a couple of minutes to let the honey really do its magic.

Rinse off at the sink or in the shower.

Watch your skin glow.