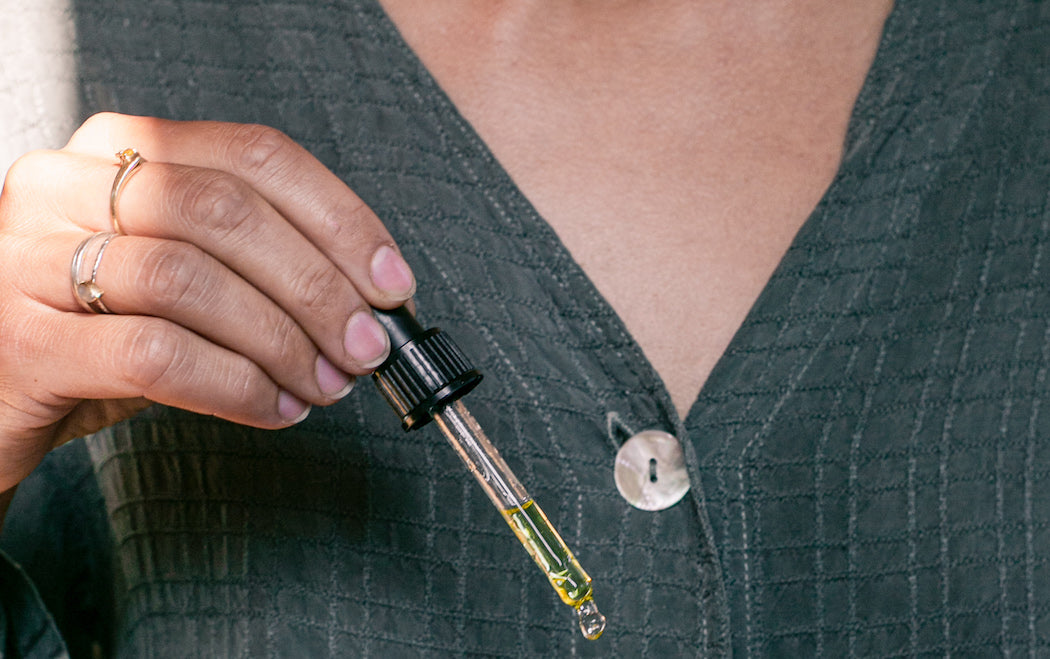 As we age, our skin tends to need different things. This deliciously nourishing face oil is great for mature skin because it's packed with nutrients and includes some targeted oils for fine lines, scars, and more.
Why Jojoba Oil is great for your skin
Jojoba is an all-around great base choice because it's full of Vitamin E and omegas, while Avocado is great for skin that is inflamed or dry. Rosehip is the ultimate calming oil for redness, Frankincense helps with scars and other marks, and Ylang Ylang helps minimize the appearance of wrinkles.
DIY JOJOBA FACE OIL FOR MATURING SKIN
BASE OlLS
12 droppers Jojoba Oil
2 droppers Avocado Oil
COMPLEX OlL
6 droppers Rosehip Oil
ESSENTIAL OILS
4 drops Frankincense Essential Oil
2 drops Ylang Ylang Essential Oil
Method
Mix all the ingredients together in a dropper bottle.

Every night, add three drops to the palm of your hands, rub them together, and gently pat them into your face.

For extra luxury, follow up with a Facial Cup massage.