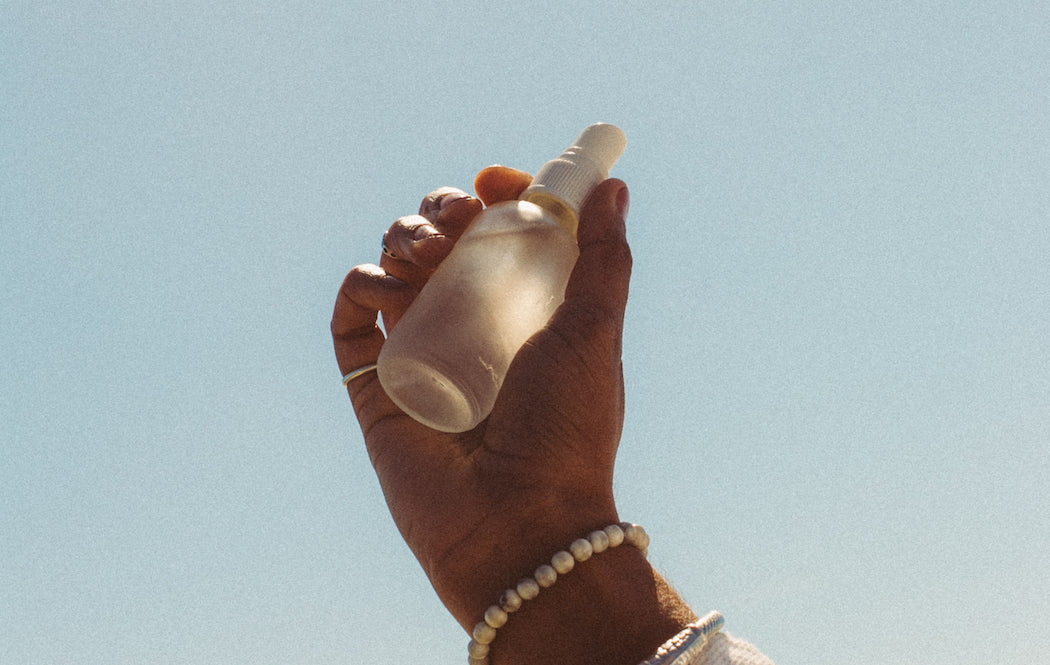 Toners balance the pH level of your skin, shrink your pores, and add a layer of protection, which is a must when you're exposing yourself to the sand, dirt, and sunshine of spring and summer.
The ingredients in this recipe all play their own important role in creating a balanced, blemish-free face. Rose water is great for reducing redness and inflammation in the skin, while witch hazel helps treat breakouts. Chamomile tea reduces dark spots, is an antioxidant, and moisturizes, and then there is Geranium—the holy grail of essential oils. There is nearly nothing this oil doesn't do; it smells nice, it relieves aching muscles and stress, it speeds up healing, it is antibacterial and anti-fungal, and it is balancing for the skin.
GERANIUM FACIAL TONER
1 tablespoon rose water
4 tablespoons non-alcoholic witch hazel
3/4 cup chamomile tea
8 drops Geranium Essential Oil
How to use it
Once the tea has cooled down, add all of the ingredients together and pour them into spray bottle.
Spray the toner onto your cleansed face morning and night, letting it fully dry before following up with a serum or face oil. Or bring it to the beach and spritz yourself whenever you need a cooling moment (store it in the fridge for an extra-refreshing experience).
Give yourself a wink in the mirror—you look stellar.