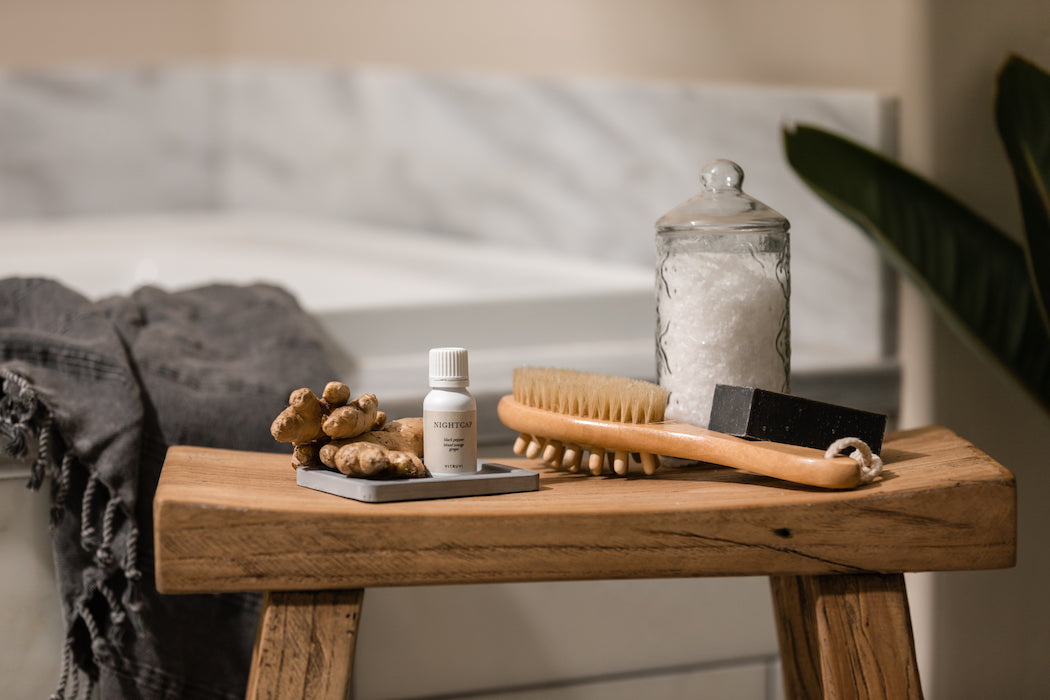 Bathing has long been a ritual that I look forward to, and over the years I have gotten more experimental with how I elevate the experience beyond bubbles and oil.
Adding fresh herbs, flowers, or spices can help create an easy and cost-effective experience with items you likely already have in your kitchen. This simple bath oil includes a little fresh ginger that brings some spice and smells amazing when mixed with hot water.
GINGER-FORWARD BATH SOAK
10 drops Nightcap Essential Oil Blend
1-inch piece peeled fresh ginger
Method
Grate or very finely chop the ginger (reserve as much of the liquid as possible).

Fill a bathtub up with warm or hot water, depending on your preference.

Add the ginger and Nightcap Essential Oil Blend.

Rest and enjoy.


For clean-up, simply drain the tub and remove any ginger pieces to ensure they don't clog the drain (into the compost they go). And get ready to repeat this easy, relaxing soak.