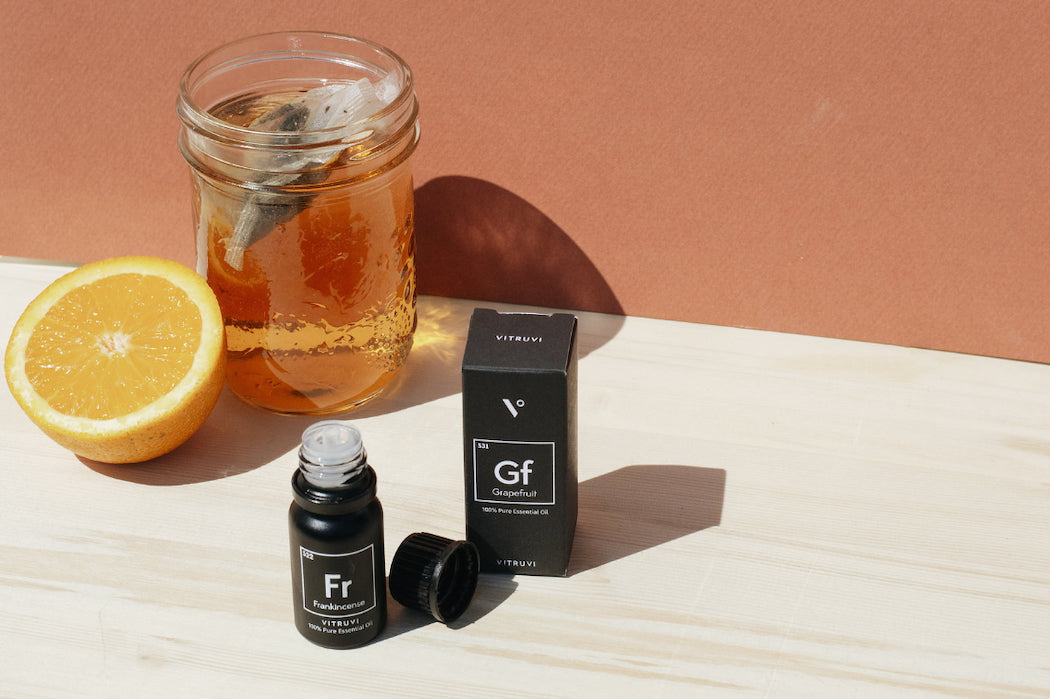 There's buying your toner, then there's making your toner. Then there's making your toner with sun-steeped tea. Think of it as putting liquid sunshine on your face.
SUN-STEEPED TEA TONER
1 cup water
1 bag of chamomile or green tea
1-3 hours of sunshine
1/4 cup non-alcoholic witch hazel
2 drops Frankincense Essential Oil
3 drops Grapefruit Essential Oil

How to use it
Steep the tea by leaving it out in the sun for two or three hours (it can steep in one hour if it's super hot outside). Use the chamomile tea for a more gentle, hydrating toner, and the green tea for a more astringent toner.

In a spritz bottle, add the sun-steeped tea (make sure it's fully cooled), the witch hazel, and the essential oils.

Mist your face after you cleanse and before you apply your serum, oil, and moisturizer.

Store it in the fridge for an extra refreshing kick.




So there you have it—a natural, homemade toner that is steeped with love from the sun. Feels extra luminous and helps you make the most of nice weather.