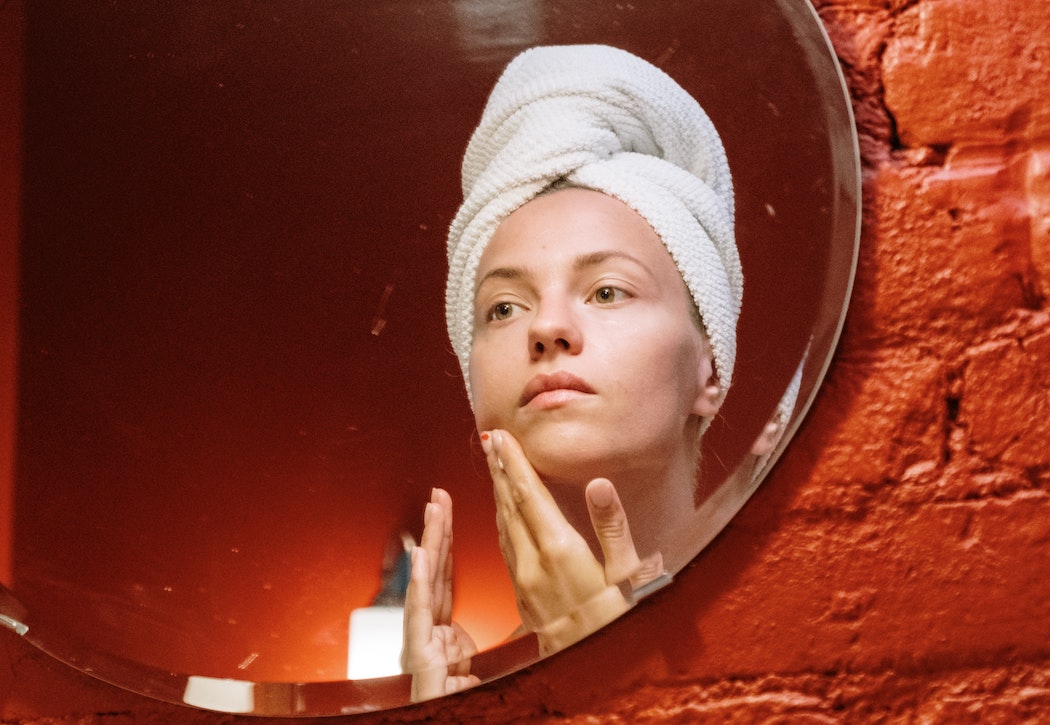 I know, I know—2022 is well underway already. But it's never too late to join the party, especially when it comes to taking care of your skin. Here are some of the facial treatments that beauty experts and beauty fans (hello!) alike are enjoying this year.
Microcurrent facials
For the ultimate toning experience, consider a microcurrent facial. Using energy to pulse and flex the muscles in your face, microcurrent facials are basically a workout for your complexion—your skin's gym, if you will. At Vancouver's Facial Fitness, soft music plays while the facialist increases the energy levels to your comfort, going on to tone your cheekbones, brows, forehead, and jaw with the use of Bioethique Organic products and medical-grade microcurrent equipment. With pioneered adhesive patches that work alongside the wands, Facial Fitness essentially gives you the effect of four hands working on your face at one time. A quick mirror glance between working on the left and right sides of my face showed an immediate noticeable difference in puffiness. The next day, my skin looked tight and sculpted. Working out has never felt quite so relaxing.
HydraFacials
Improving skin tone, hydration, and texture, HydraFacials use a special wet HydroPeel tip to exfoliate, cleanse, extract, and moisturize. At beloved dermatology clinic Dermapure in Vancouver, the relaxing and luxurious Deluxe HydraFacial left my skin glowy and plump. Working on not only my face but also my neck and decolletage, it featured a cleanse and peel with glycolic and salicylic acids, a painless extraction process, LED light therapy, and a customized booster serum based on my skin's needs. Cleaning pores, eliminating dead skin cells, fighting acne, detoxifying, and stimulating new cell growth, this HydraFacial is a true master class in skin health.
Cryofacials
As a wise facialist once told me, our skin doesn't love cold weather, but it does love cold water. To stimulate collagen production, decrease inflammation and redness, and boost circulation, consider a cryotherapy facial (a cryofacial, if you will). Many people already tout the benefits of cryotherapy for the body, so it isn't a surprise we're seeing this trend break into face care. Formula Fig's 30-minute Collagen + Texture facial, which includes rolling a frozen cryo-ball over your face, is a nice introduction to the experience (find locations in Vancouver, Toronto, and Los Angeles). The calming, cooling effect of this facial treatment will leave you with rejuvenated skin and restored energy.
Facial acupuncture
While far from new, facial acupuncture is seeing a rise in mainstream popularity. Rooted in Traditional Chinese Medicine, acupuncture uses small needles to relieve pressure points and restore energy balance around the body—and the same method can be used for the face. Helping with scarring and overall tone, facial acupuncture is a non-invasive way to rejuvenate your skin. At Collective Skin in Vancouver, the experience is paired with facial cupping—another Traditional Chinese Medicine practice that uses suction cups to gently increase blood flow—for an all-around glow.
LED light masks
LED light therapy is offered as part of many facials. If you're looking to take the spa experience home, though, more and more options are becoming available. Blue light is said to help with acne, while red light is believed to stimulate collagen production and reduce inflammation. Some popular high-performance masks include those from Foreo, Dr. Dennis Gross, and HigherDose.
And remember: these treatments should offer moments of reprieve to help you feel better, not worse. At the end of the day, your best skin is the skin you're already in.