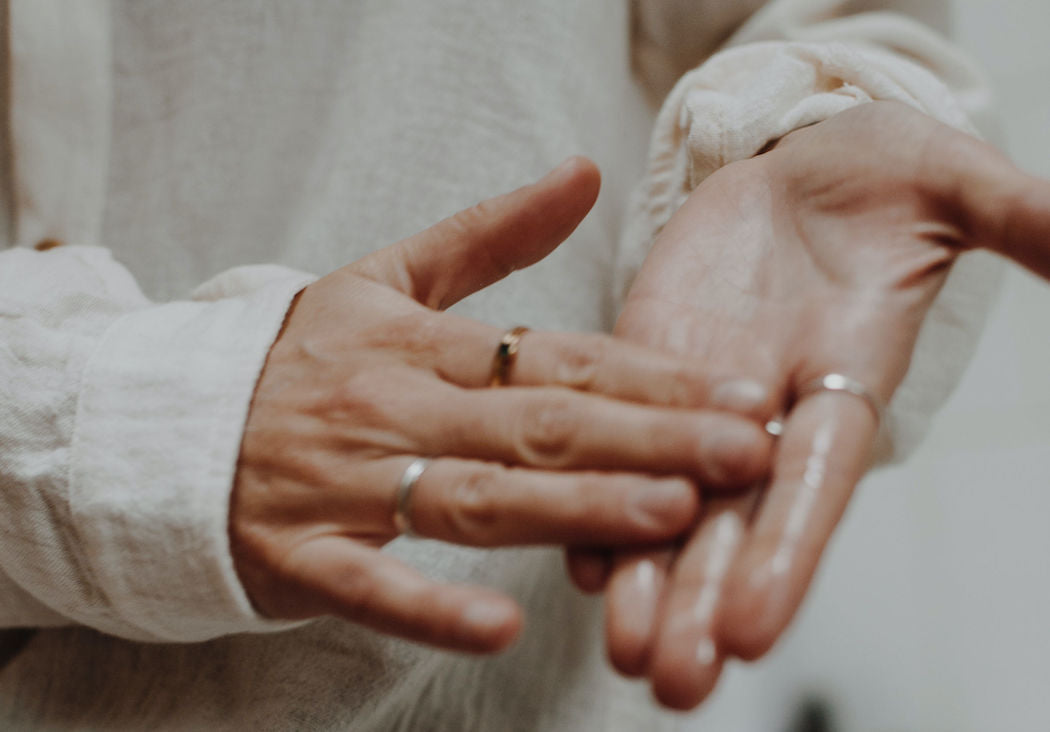 Our hands work hard for us, and I know right now mine are feeling very dry and worn out from cleaning various surfaces, doing the dishes, and washing my hands often. My mom and I created this recipe for simple hand butter a few years ago when we were both experiencing very dry hands and knuckles during the autumn season in Canada.
This perfect light-as-air whipped hand butter has only a few ingredients: coconut oil (great for locking in moisture) and a favourite essential oil or two (for a beautiful scent). If your hands are very dry and cracked, I recommend not adding essential oils to ensure that they don't irritate your skin.
SUPER SOOTHING WHIPPED HAND BUTTER
1 cup solid organic virgin olive oil
1 teaspoon Vitamin E oil (optional)
5 drops Lavender Essential Oil
5 drops Frankincense Essential Oil
Method
Add all of the ingredients into the bowl of a stand mixer with the whisk attachment.
Whip on maximum speed for six to seven minutes, or until the mixture starts to form solid peaks like whipped cream.
Gently scoop the hand butter into a container with a lid.


Application
Using your fingers or a spoon, scoop out the hand butter one teaspoon at a time and massage it into your hands, knuckles, and cuticles.

Let your hands be still for a few minutes to soak in the butter before touching anything.


Storage
Keep the butter in a cool, dark place, away from direct sunlight, for up to two months. If you live in a humid climate, I recommend storing it in the fridge (plus, then when it's applied it will feel cooling and extra luxurious).