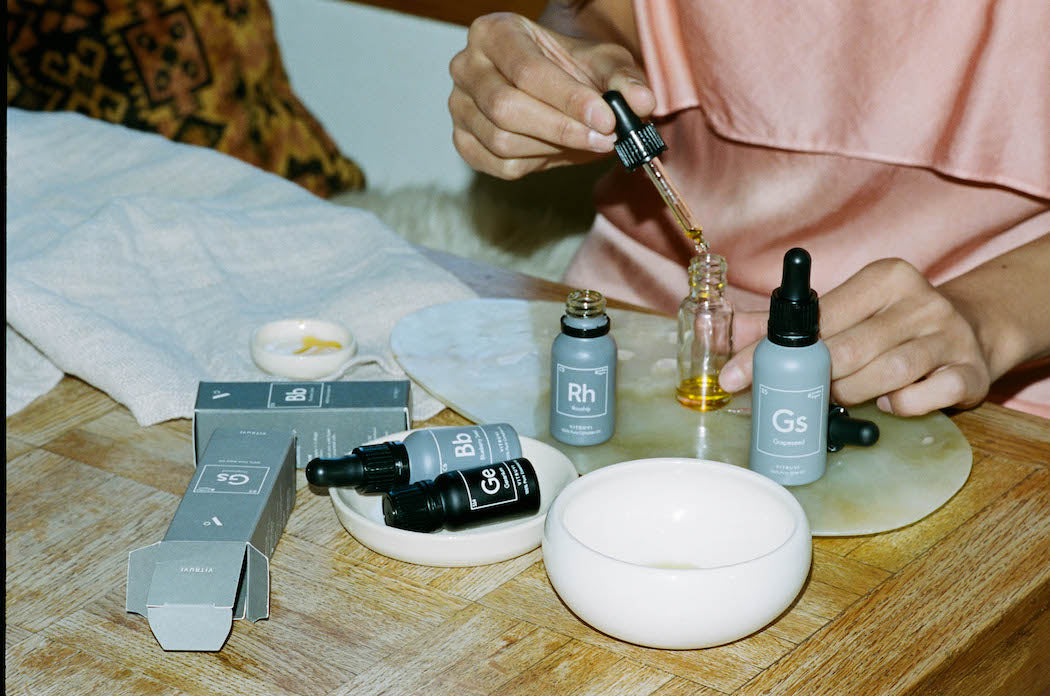 Spring is finally starting to bloom, which has us very excited. It's a great time to switch up your skincare routine, going for lighter and brighter options instead of the heavy products needed for the dry winter days. So here is an ideal spring face oil to help with the season transition.
THE IDEAL SPRING FACE OIL
BASE OlL
13 droppers Grapeseed Oil
COMPLEX OILS
3 droppers Blueberry Seed Oil
3 droppers Rosehip Oil
ESSENTIAL OILS
5 drops Geranium Essential Oil

Directions
Mix all the ingredients together in a dropper bottle, and then apply two or three drops to a cleansed face. This is a great last step in your skincare routine, or you can simply add two drops right into your moisturizer and apply it altogether.
Why we chose these oils
Grapeseed is a nice lightweight base for the warmer months, while Blueberry Seed is conditioning and full of antioxidants; it's great for skin that is exposed to the sun and acts like a healthy boost. Rosehip is an all-around great oil that is gentle and reparative (perfect for providing a natural glow and helping ease any redness from being outside). And Geranium smells amazing, and is wonderful for balancing the skin—which is helpful when our faces get more a little oily in the heat.
Now stop and smell the flowers.