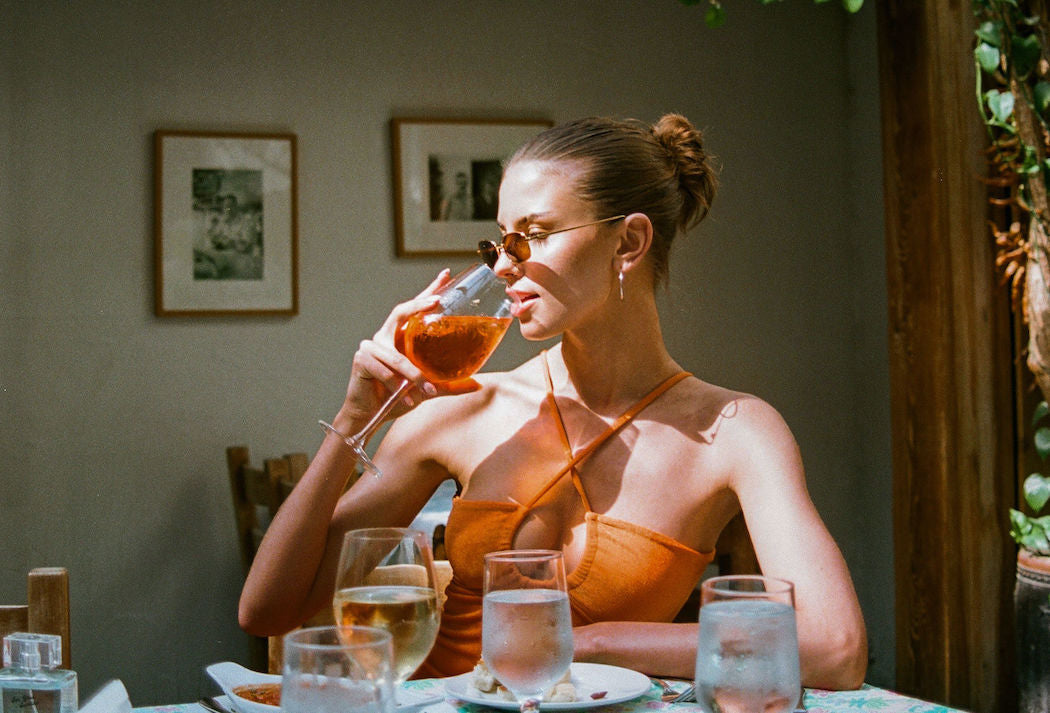 If you're going to fake anything in this life, let it be your tan.
Skin cancer is the most common cancer diagnosis, while also being the most preventable form of the disease. Having been in the sunless tanning industry for the last six years, I've seen the effects that sun damage can have on our skin and health.
UVA rays are the nemesis of a healthy skincare routine. They're responsible for damaging the DNA in our skin cells, breaking down our collagen and elastin, and directly hindering our skin's ability to heal and protect itself; this means scars, hyperpigmentation, and red spots are much more likely to remain visible. Which is why it's important to wear sunscreen daily—think of SPF as a protective shield allowing your serums, actives, and moisturizers to perform without interference. Also, a generous dose of See You Sundae—my sunless tanning brand—a few times a week will keep your skin looking naturally sun-kissed without the damage.
It was my mission to create a product that not only tans your skin, but complements your beauty routine instead of disrupting it. So often we see tanning products with unnecessary oils and alcohol, which can aggravate the skin and potentially cause inflammation—leading to breakouts. As someone who has struggled with acneic skin my whole life, I knew it was important to create a product with beneficial properties and a less-is-more approach.
Skin cancer awareness is much more prevalent now, which is a big contributor to why the sunless tanning industry is growing at an exponential rate. It's important that we take sun safety seriously. So: stay shady.