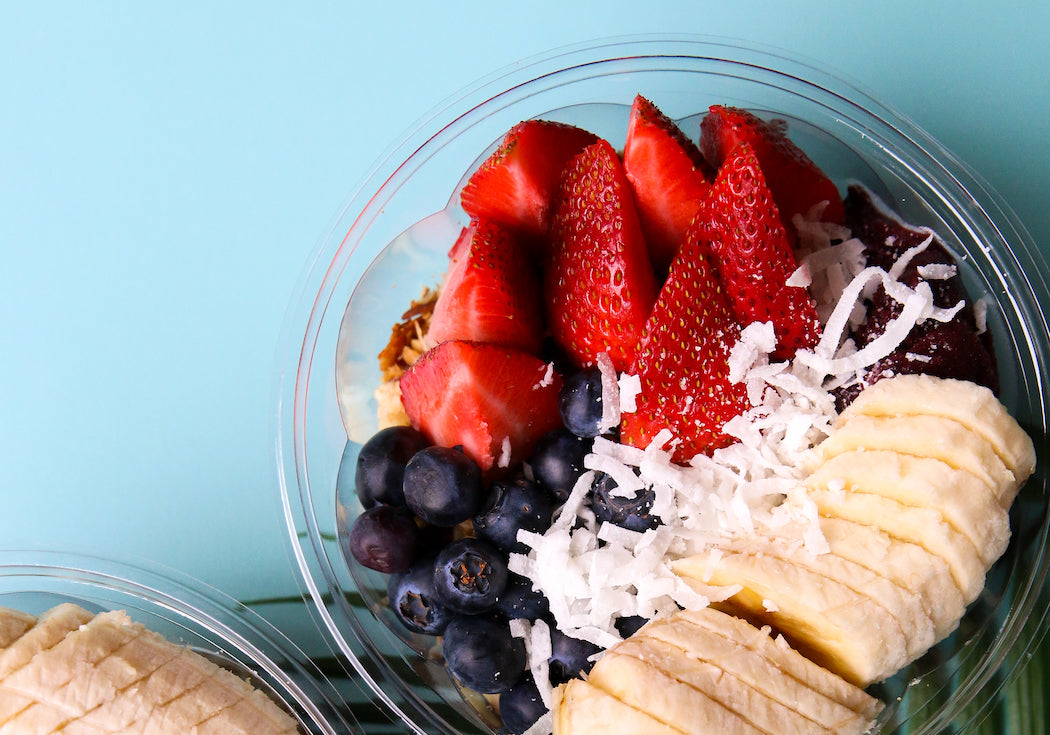 To paraphrase the old adage about catching lightning in a bottle, our Hawaiian-inspired acai bowls at Honolulu Coffee Vancouver are like capturing summer in a bowl.
We have four varieties (including a build-your-own option with eight different toppings), but one of the centrepieces are the fresh, plump British Columbia blueberries bursting with summer flavour. They offer a tart little treat atop a frozen base consisting of acai berries, strawberries, more blueberries, bananas, and apple juice, and sweetened with honey. Here's how to make your own at home.
Classic Acai Bowl


Serves 1
Acai base
1 pack unsweetened frozen acai berries

3.5 ounces apple juice (you can substitute with your favourite beverage, such as other fruit juice or almond milk)

35 grams frozen strawberries 

35 grams frozen blueberries

35 grams frozen bananas

0.5 ounces honey 


In a blender, blend everything into a soft, smooth texture.

Pour into your favourite bowl.


Toppings
1 cup granola 

Half-sliced bananas

Two fresh strawberries (cut into quarters) 

1 ounce fresh blueberries

Sprinkle of coconut flakes


Enjoy the bowl of Aloha.