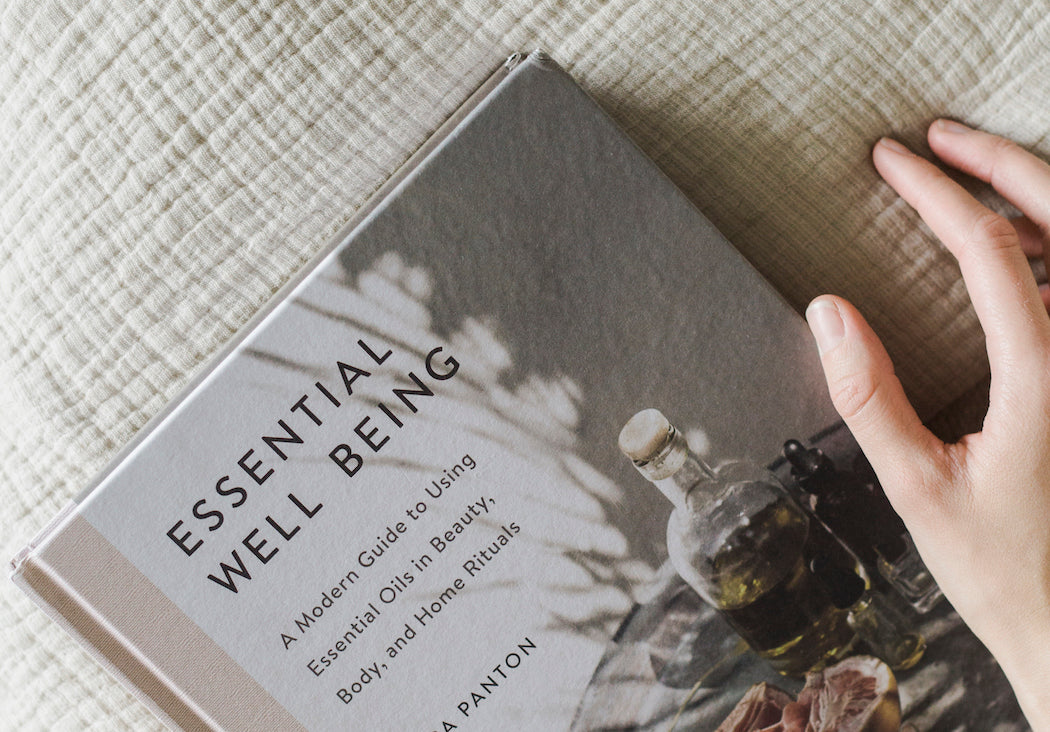 Nothing says "I've got good taste" quite like a well-curated selection of coffee table books—they're great for reading, for browsing, and for showing off to your guests. Here are five we're coveting right now.
"Essential Well Being" by Sara Panton
That's right: vitruvi's own cofounder Sara Panton wrote a book. Filled with gorgeous photography and over 100 essential oil recipes, Essential Well Being is your guide for living a more natural life. The images of botanicals and ceramics—all photographed at a private home in Palm Springs—are reason enough to pick up a copy, but the recipes are really where this book shines. From foot soaks to counter sprays to face oils, Essential Well Being helps you seamlessly and simply incorporate essential oils into your everyday routines.
Giving dogs the fashion treatment—need we say more? From rescue dogs to pedigree show dogs, this book celebrates canines with a well-deserved moment in the spotlight. Any pup-lover would be wise to grab Dogs and display it proudly.
"Down to Earth" by Lauren Liess
Take your home to the next level with Down to Earth: Laid-Back Interiors for Modern Living. The decor guide will help you enhance your space while keeping things chic and minimal; with a focus on natural colours and ease of living, it will at the very least spark an idea, and at the very most help you redesign your space to make it more, well, you.
"200 Women" by Ruth Hobday and Geoff Blackwell
Margaret Atwood. Jane Goodall. Chimamanda Ngozi Adichie. 200 Women: Who Will Change the Way You See the World showcases the images of these amazing women and 197 others, working to inspire and educate through beautiful portraits and thought-provoking interviews. Each woman was asked the same five questions: "What really matters to you? What brings you happiness? What do you regard as the lowest depth of misery? What would you change if you could? Which single word do you most identify with?" Answers vary but all work towards the same message: women have a heck of a lot to offer the world, and we're just getting started.
"Color Me Floral" by Kiana Underwood
Whether you're an avid flower arranger or simply a novice admirer, Color Me Floral: Techniques For Creating Stunning Monochromatic Arrangements For Every Season will keep the cheerfulness and beauty of flowers blooming on your coffee table all year long. Discover textures, techniques, and colours to try at home, or simply browse the vibrant imagery whenever you need a dose of nature.
There may be a strong case for ebooks these days, but nothing will ever replace the tactile sensation of holding a book in your hands—feeling its weight, hearing the crinkle of its pages, staring at its bold photography. 
Oh, you still buy physical books?
 Heck yeah you do.