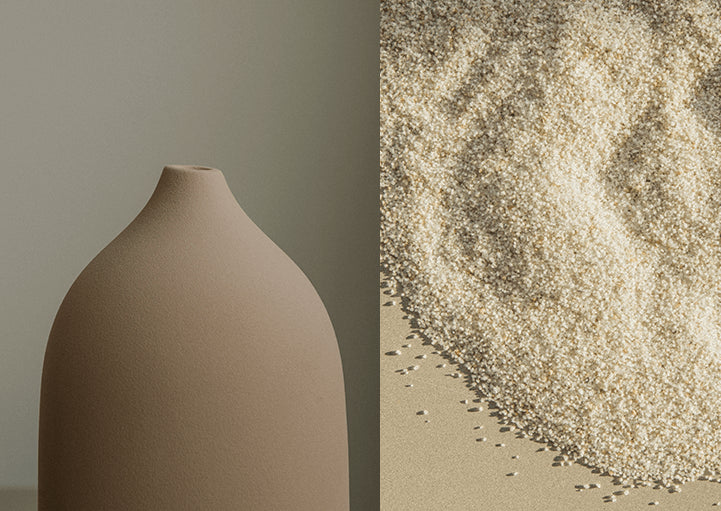 Sand Stone Diffuser

Materials

Porcelain stone cover with matte finish  

High-quality BPA-free plastic water reservoir

Specs

Width: 8.7cm     Height: 18cm     Weight: 1.1 lbs

Humidification: 2.3 fl. oz/hour

Diffusing Capacity: 538.19 ft ²

Run-Time

3-hour non-stop (green light)

7-hour 30 second interval (orange light)

Technology

Ultrasonic: 2.5 vibrations/second

6 ft. white power cord included

Type A electrical plug

Features

Safety-Off Switch: Turns off automatically when time is up or water runs out

Optional light that gives off a warm, candle-like glow

Warranty and Manual

1-year warranty. Full manual here.