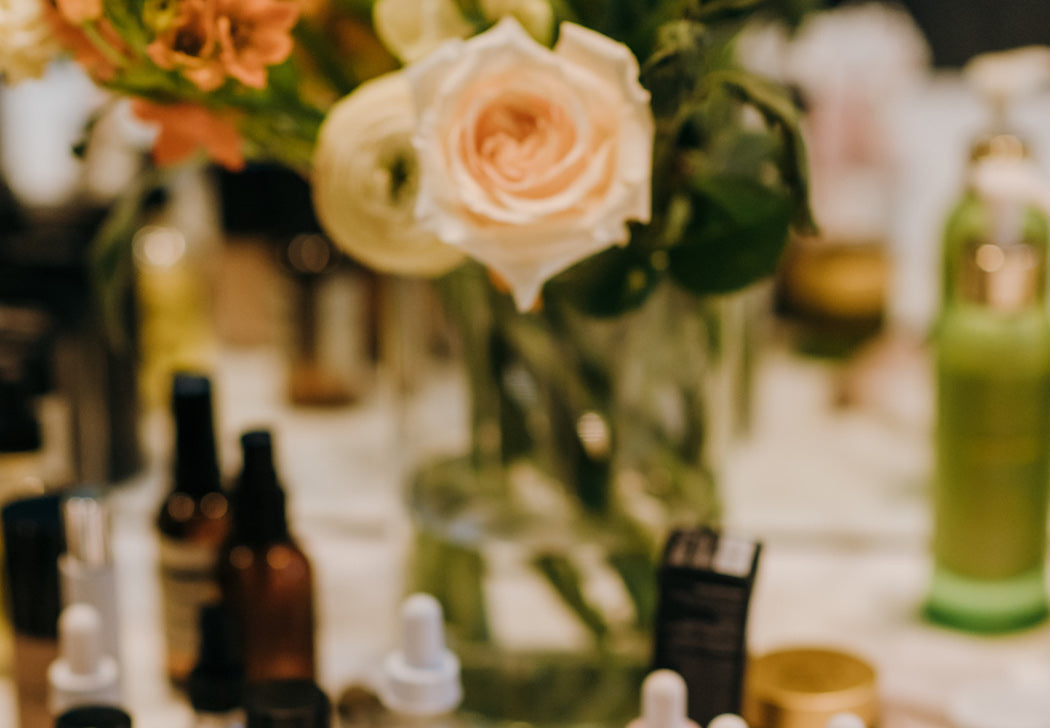 For some reason, moms (who always know what to get us) can be incredibly hard to buy for. But don't worry—we got you. Our suggestion? Introduce your mom to clean beauty this Mother's Day.
You can buy her some product, teach her a thing or two about how the industry is trending towards natural products, and can even bond over your new skincare routines. Plus, we like the idea of taking care of our moms for once. If you mom is already a clean beauty buff, then maybe you can find something new from the list below that she has yet to try.
Tata Harper is big on anti-aging and uses natural ingredients grown on her farm in Vermont. This mask is like a gentle peel for the face and is great for sloughing off dead skin or starting fresh.
If you really want to treat your mom, this serum is worth it. The product is mainly made of hyaluronic acid, which is incredibly moisturizing for the skin. It honestly makes your face feel baby-smooth, which can be great for more mature skin that's prone to dryness.
Every mama needs a good lip balm to keep in her purse or car. We love this one from Portland-based brand Olio E Osso; it uses olive oil as the main ingredient. She can use it on her lips or cheeks—multipurpose for the win!
Misting yourself is one of our favourite self-care rituals. You just feel pretty glorious when you do it. This antioxidant mist from Grown Alchemist is great for a midday refresh. Plus, look at that bottle. Who wouldn't want that bottle?
This would be a great gift to pair with a candle or a bottle of wine to set your mom up for the ultimate bath experience.
Teach your mom the magic of highlighting. This product has achieved cult status in the industry, and it's super easy to use and hard to overdo.
Your mom always made sure you were wearing sunscreen—now it's your turn. Coola is a great natural option (plus it smells lovely) if you're looking to upgrade your mom from the drugstore regulars. The cooling SPF is great for the face and won't clog pores.
The Natural line from AG Hair is plant-based and naturally-derived. The shampoo is made with apple cider vinegar to make the hair super shiny, while the hair lotion has hydrolyzed quinoa (!!) in it to help seal in moisture. The products in this line also contain some of our favourite essential oils: rosemary, lavender, and lemongrass.
This beauty balm is something of a miracle. It can literally be used all over the body or face, and has been known to work wonders on dry skin. This is the kind of thing you get the mom who has everything—because odds are she doesn't have a fancy beauty balm.
If you really want to introduce your mom to something new (and be ready, you might get big eye rolls for this one)…try to get her to switch to natural deodorant. You may have to warn her about the "detox" phase, but it's so worth it knowing you're not putting aluminum in your body (especially so close to your lymph nodes!). This one from Agent Nateur is a top purchase of ours. If your mom has super sensitive skin, try the baking soda-free version.
vitruvi Meadowfoam Seed Oil
It would be hard to talk about natural beauty and not include our own products. Our face oils are 100% pure, meaning there is no bad stuff mixed in; Meadowfoam Seed Oil is nicknamed the liquid marshmallow around the office because it makes skin pillowy-soft. Have mom put a few drops onto her skin at the end of her routine—it provides a natural glow, and a final little moment of luxury. And the mother figures in our lives certainly deserve that.