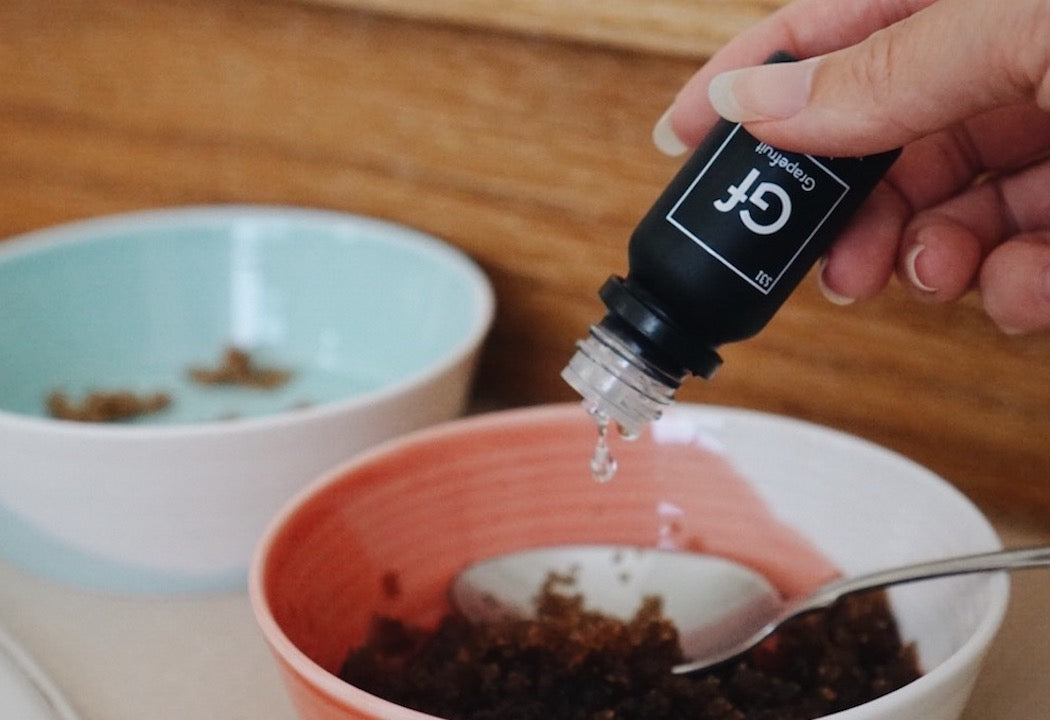 The sun is a little brighter and warmer this time of year, which means that it's time to come out of hibernation—and that goes for our skin, too! We couldn't think of a more energizing way to prep both the body and mind for a new sunny season than with this homemade Revitalizing Grapefruit Body Scrub.
It's revitalizing in so many ways—its fresh scent wakes up the senses, while the scrub itself promotes circulation. Bye bye congested winter skin, hello springy glow. The best part? It's super easy to make and use, and you can keep it in your shower for up to two weeks. We've also included a few bonus ingredients if you really want to amp up your game.
REVITALIZING GRAPEFRUIT BODY SCRUB
1 tablespoon coconut oil
1 cup brown sugar
20 drops Grapefruit Essential Oil
Bonus: 1 teaspoon activated charcoal
Bonus: 3 drops Vitamin E oil

How to use it
Mix all the ingredients together in a bowl.

Rub the scrub all over your body in the shower to stimulate your senses and soften your skin.

Rinse off thoroughly.

You'll be glowing from within.