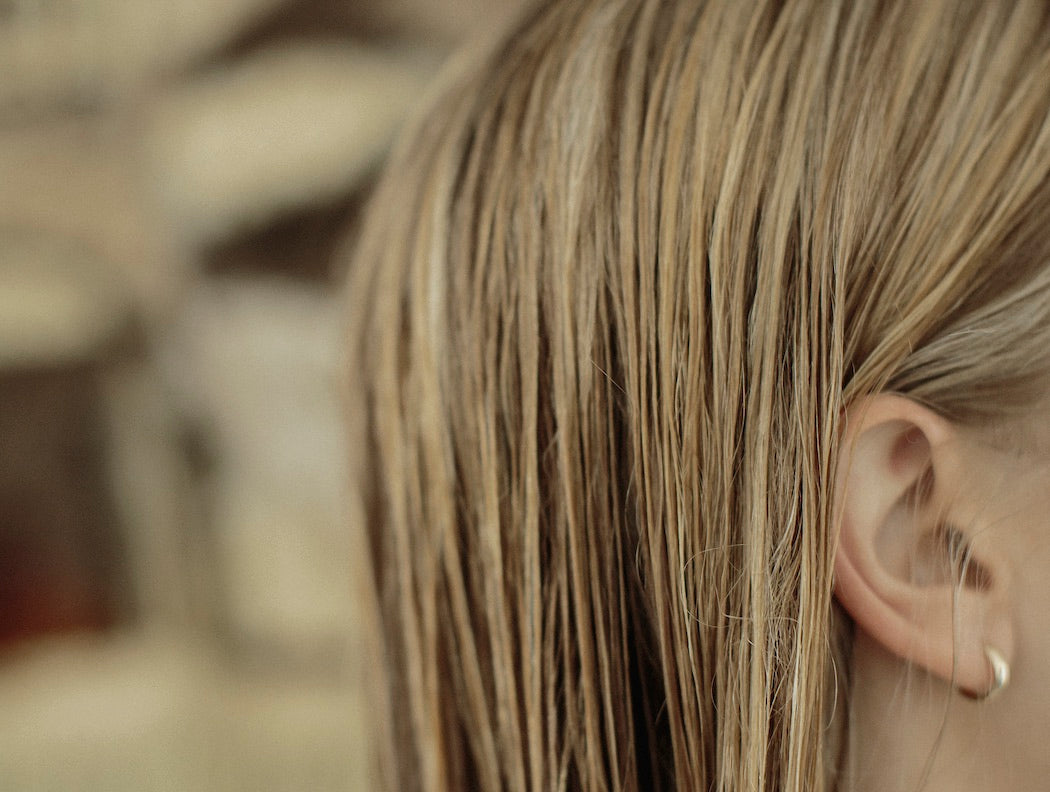 The following recipe is excerpted from "Essential Well Being" by Sara Panton and reprinted with permission from the publisher.
The most conditioning hair mask I've ever used, this simple recipe is best left on for 30 minutes to one hour and somehow always seems to work better when paired with a great movie and a cup of tea (or a glass of wine) on a Sunday night. Regardless of the relaxation you build around it, this mask has become a staple in my weekly routine, and I try to do it at least twice a month to give my hair some needed TLC. I especially love this mask when I've been adding more heat damage to my hair with a curling iron. The quantities in this recipe work for short to medium-length hair—if your hair is longer or quite thick, try doubling the recipe. Dare I say it, pair this hair mask with your favourite face mask.
SUNDAY NIGHT HAIR MASK
2 teaspoons Sweet Almond Oil
2 teaspoons Avocado Oil
2 teaspoons organic solid virgin coconut oil
10 drops Rosemary Essential Oil
5 drops Cedarwood Essential Oil
2 drops Peppermint Essential Oil
Method
Mix together all components in a small bowl.
Application

On dry or wet hair, apply 1 teaspoon at a time, starting at the roots and massaging into the scalp.

Comb throughout the hair, ensuring you get the oil to the ends of your hair.

If possible, braid or swirl your hair into a loose bun and tie it back to make sure the oil doesn't get on your clothing or furniture. If your hair is too short for this, it's fine to leave it down.
Leave the mask in hair for 30 to 60 minutes, then rinse out with shampoo in the shower if you have more fine hair. If you have thicker, coarser hair, you can leave the mask on without rinsing it out.

Storage
If making larger quantities of the hair mask, keep in a container with a lid in a cool, dry place for up to two months.
---
Video credits
Creative direction: Alex Falconer
Design: Jenna Vaandering
Editing: Harrison Gill