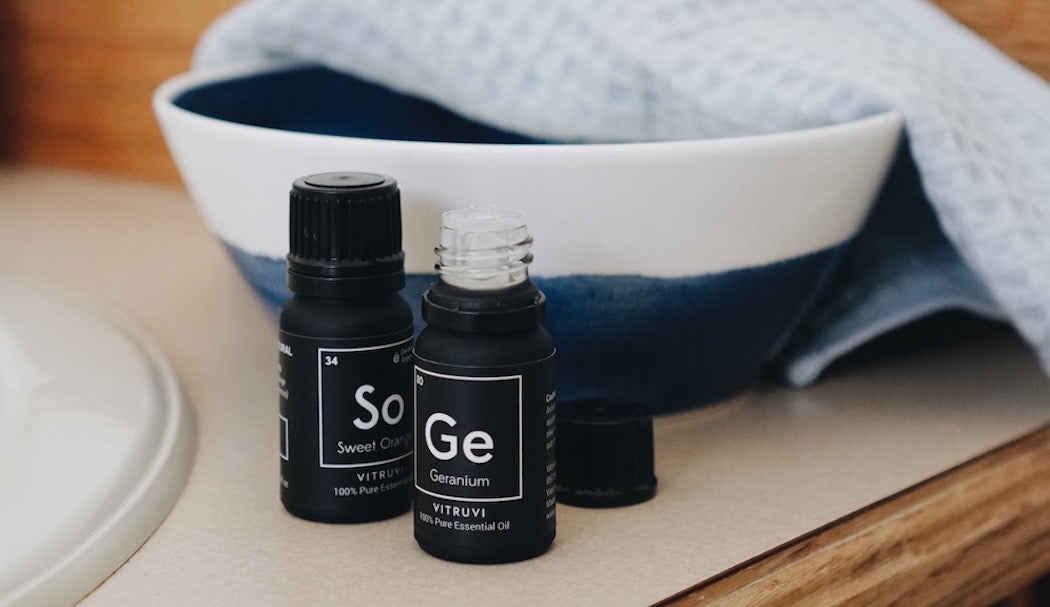 We think your skincare routine should be about "you time." It should really feel like you are doing something good for yourself physically, but also mentally. That's why we suggest a super easy-to-implement beauty ritual: the face steam.
It's so simple, but it feels oh-so good. Here's a great starter steam for you first-timers—you only need three ingredients.
THE SIMPLEST FACE STEAM
1 cup boiling water
8 drops Geranium Essential Oil
6 drops Sweet Orange Essential Oil
How to use it
Fill a bowl with the boiling water, then add the essential oils to it.

Sit with your face over the bowl and drape a towel over your head. Steam your face for about two to five minutes.

Breathe deeply and know you took a moment to do something good for yourself (and your skin!).