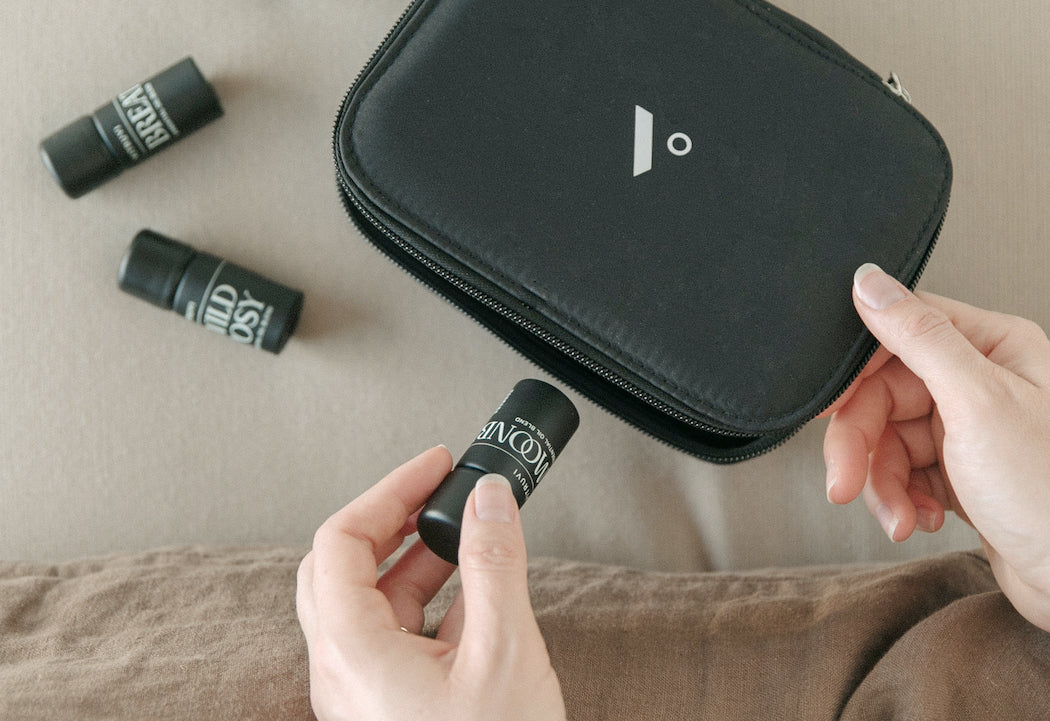 With up to 40% off sitewide, vitruvi's Black Friday Sale is hard to beat. So here's the inside scoop on some of the items we're coveting this year. Hurry, though: up to 40% off won't be around for long.
Stone Diffuser in Vanilla
Loved by countless celebrities, media outlets, and customers, the Stone Diffuser doubles as a piece of art. All colorways are currently on sale, but we're especially loving the brand-new warm Vanilla hue. It's the first time the Stone Diffuser has ever come in a speckled texture—run, don't walk.
[product-card handle="stone-essential-oil-diffuser" variant="Vanilla"]
Cloud Humidifier in Oat
Do you want dewy skin? And silky hair? What about good sleep? Or improved immunity? If you answered yes to any of these questions, you should consider a humidifier—specifically the sleek Cloud Humidifier in creamy Oat. Coming in a curved silhouette, it was made to easily fit alongside all the other objects on your bedside table. Healthy air has never looked so good.
[product-card handle="cloud-humidifier" variant="Oat"]

Après Blend
Think of this as a little shopping gift: this Black Friday Sale, all orders over $150 come with a free Après Blend (while supplies last). We made this limited-edition scent just for this sale; earthy and sweet, it smells like overlooking the snow-capped Alps with mulled wine in hand. Warning: it will stock out, so don't sleep on this.
Holiday Stone Diffuser Bundle
Hint: this is how you finish your holiday shopping. The limited-edition Stone Diffuser Holiday Bundle is an exclusive seasonal duo that everyone on your list will love—and because it's on sale, you'll love it, too. With four curated holiday scents plus the award-winning Stone Diffuser in any color, you really can't go wrong.
Black Friday Kit
Who doesn't love seasonal scents on sale? The Black Friday Kit is a limited-edition collection of Frankincense, Sweet Orange, Cedarwood, and Grove; warm and relaxing, it'll make your space feel cozy and festive. Just like the sale, it's here for a good time but not for a long time.
Home Revival Kit
Revitalize your home at the press of a button. The Home Revival Kit features all three Natural Air Freshener Spray scents, which are the perfect harmony of floral, citrus, herbal, and woodsy aromas. Made from pure essential oils, these sprays are perfect for a clean and instant home refresh.
Move Diffuser in Citron
The cordless Move Diffuser in cheerful Citron yellow is currently 40% off. And although we love the holidays and the winter season, sometimes we need a bit of brightness in our spaces. Citron is reminiscent of sunshine, meaning you can bring that golden feeling to every corner of your home.
Black Friday Mystery Kit
The best part about getting gifts from others is that you don't know what's inside. Meet the Mystery Kit: four of our favorite blends in a free and exclusive zip kit. The blends will remain a mystery until the package arrives at your door, which makes this irresistibly exciting. We've never done anything like this before, so don't miss your chance to join in the fun.