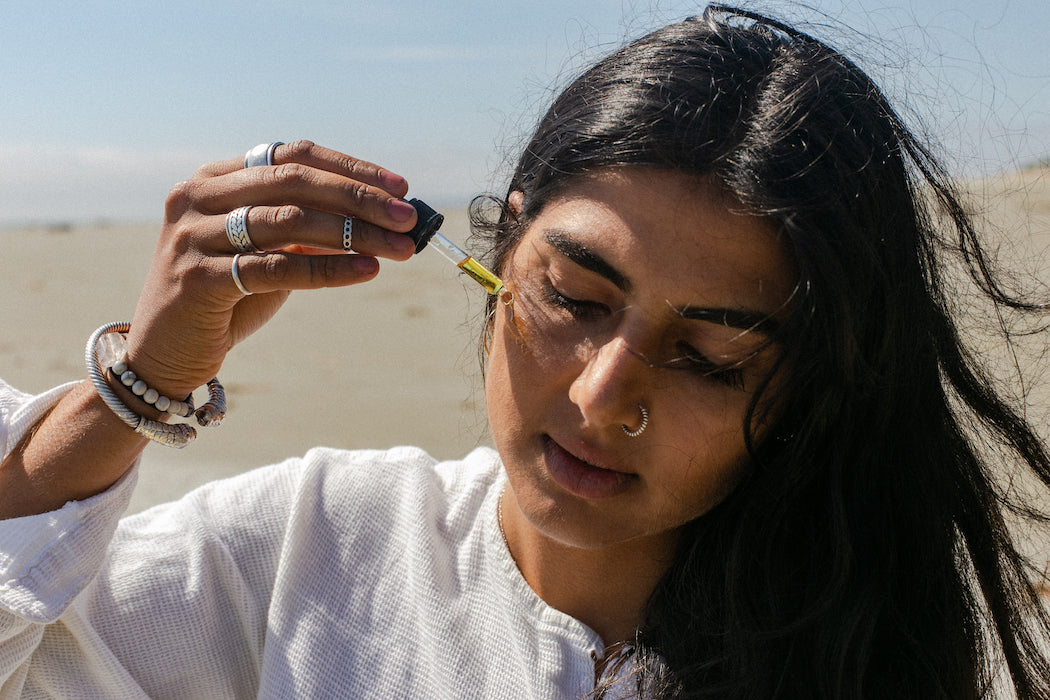 As we shed our spring sweaters and coats for summer shorts and tees, our skin can use a little wardrobe change-up, too. So we created a Summer Face Oil designed to help with redness from sun exposure, protect from free radicals, and keep skin fresh and dewy.
FACE OIL FOR A DEWY COMPLEXION
BASE OlL
12 droppers Plum Oil
COMPLEX OlLS
2 droppers Rosehip Oil
4 droppers Raspberry Seed Oil
ESSENTIAL OILS
6 drops Sweet Orange Essential Oil
8 drops Ylang Ylang Essential Oil
How to use it
Mix all the ingredients together in a 15-ml dropper bottle.

In the morning, apply 3 drops to your face after your moisturizer and gently rub in (or use a Gua Sha Tool). Follow up with sunscreen.

Why we chose these oils
Our French Plum Oil is a wonderful base because it's non-comedogenic (meaning it won't clog pores), which is ideal for the hot summer months. Plus, it's full of antioxidants that protect from free radicals; after all, when you're outside you're exposed to more of them. Raspberry Seed Oil has natural UV protection—it should not replace sunscreen, but can help in addition to your SPF—and also rejuvenates congested skin that's exposed to smog on those long park days. Rosehip Oil is gentle and reparative, which is good for skin that might have redness from sun exposure. And Sweet Orange and Ylang Ylang add a beautiful summery scent that smells like a tropical cocktail.
Summer is the best, and your skin can be, too.