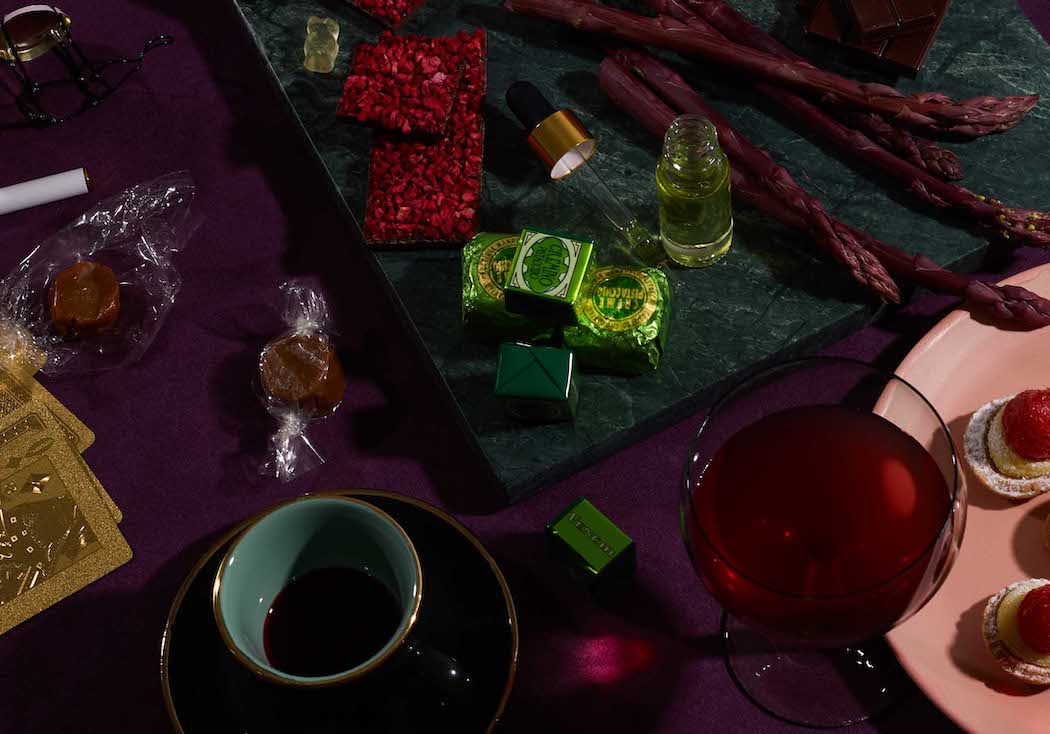 Have you ever walked into a sex shop and wished, prayed, hoped that one day sex toys would feel less tacky, less dick-centric, and less like a bachelorette party novelty item? We've come a long way from veiny, plastic, skin-toned dongs* and vibrators with the decibel equivalent of a turbojet.
According to a 2017 study of 1,055 women, only 18 per cent reported achieving orgasm from penetration alone. Fed up with companies run by men, feminist retailers slowly began to emerge, such as Womyns'Ware in Vancouver in 1995 and Good For Her in Toronto in 1997. In the last decade, a new wave of sex-tech startups has diversified the market with toys that combine beauty and function—and vary in shape, color, and material.
Sex accessories
We've rounded up a few women-, trans-, and non-binary-founded brands that cater to all bodies. Whether you like vibrating, pulsing, massaging, stroking, flicking, sucking, remote-control operated, hands-free, waterproof, or wearable, pleasure begins with the permission you give yourself to explore. 
*There is nothing wrong with skin-toned, penis-shaped toys, but damn does it feel good to have options.
Few things hinder pleasure quite like pain. After suffering for years from vulvodynia (chronic pain in the vulva that doesn't have a clear identifiable cause), Mello founder Boronia Fallshaw found relief by taking a daily dose of CBD—an active ingredient in cannabis that is derived from the hemp plant (but that does not give off the effects of being high).
"Orgasmic living doesn't just apply to my vagina; I can take that energy and apply it to my whole life," says Fallshaw. "I didn't know the value that pleasure would bring to my life because I went so long without it."
Mello Bottoms offer CBD suppositories that increase sensitivity, sensation, and lubrication; they can be also used for lower body discomfort, be it endometriosis, IBS, PMS, or body aches. The brand sells CBD caramels and tinctures, too, if you want to relax your mind as well as your body.
Fallshaw adds that alleviating pain and discovering how to make herself orgasm made an astronomical difference in her life: "You have to know your body, because how we love ourselves is how we teach other people to love us."
What happens when a sexologist and an engineer come together? They make sure you come, too. Most of Dame's innovative products look like adorable vulva-loving alien creatures, and some—like the new Aer—sound like the last thing that might escape your lips before catapulting into orgasm.
A word meaning non-binary, Enby is founded by three Black and trans folks who wanted to bring more representation to the queer community's sex-toy shopping experience. Many of my own kinky supplies, like the Lace Hood and Pinwheel, came from this shop. If you want to feel extra good about your bad self, consider that two percent of all proceeds are donated to organizations for queer folk, trans folk, and people of color.
Unbound offers a selection of cute and colorful butt plugs and vibes, all with names that are fun to say: Puff, Shimmy, Divvy, Ollie. CEO and cofounder Polly Rodriguez has described the company as "sexual wellness" or "women's wellness" rather than a sex toy shop. In 2018, Unbound made headlines globally when its ads, which promoted self-love, were rejected for being too sexual for the New York City subway.
Where most toys vibe, Lelo waves. These rechargeable, quiet, waterproof accessories use pulsing "air pressure waves" to stimulate the entire clitoris, not just the external tip. How much would you pay for endless orgasms? While these luxury toys carry a higher price tag, speaking from experience as an owner of the Sona 2, I say consider it an investment in your mental health and buy one.
Prepare yourself for the following conversation:
Them: "I love your necklace!" 
You: "Thank you, it's a vibrator."
Founded by a female industrial designer, Crave allows you to put your pleasure in plain sight with a sleek vibrator that doubles as a fashionable accessory.
Power up your pussy with sex toys made from natural crystals and minerals. Founder Vanessa Cuccia says part of the sacred self-love ritual is to uncover repressed emotions in order to unlock energy flow, connect to your divine self, and open to the healing properties of crystals. Masturbation is a form of meditation, and these crystal dildos, like the Heart - Curve sculpted from pure rose quartz, help to get into the mindset that healing really is possible through pleasure.
Picture this: one hand holding your phone to read erotica while the other presses a vibrator wherever feels best. Bellesa founder and CEO Michelle Shnaidman was frustrated by misogynistic porn and decided to create her brand—a bold online platform for women to watch or read pornography, and shop for products that celebrate their pleasure.
The New York Toy Collective (don't worry, it also ships to Canada) is a Black-owned, queer-owned brand that creates an array of intimacy products for all genders, including realistic silicone dildos and packers.
You don't have to suffer through painful sex, and sex toys intended for humans with vaginas are starting to help with that. Ohnut is a set of four soft, stretchy, and adjustable module rings that help customize penetration depth to your body.
It's a unique experience shopping for your own dildo and strap-on. Do you picture yourself with something curved, girthy, long, purple, multi-colored, spiky, or double-sided? Whatever you choose for your pegging journey, Aslan Leather is one of the best names in harnesses for keeping it sturdy. This article is also a fantastic resource for more information on how to choose the best harness-dildo combination.
Let your imagination get you in the mood with a little help from Dipsea. These short and steamy audio stories instantly teleport you into erotic scenes meant to empower women in their pleasure. You can choose stories based on your desires, and whether you're alone or listening with a partner.
This innovative company always seems to be raising the bar on beautiful products that deliver mind-blowing orgasms. The 
Baci
, for instance, feels like getting eaten out by someone who knows how to use their lips and tongue to stimulate the entire vulva. In 2019, founder and CEO Lora Haddock DiCarlo won a robotics innovation award from the Consumer Technology Association. When judges realized the 
Osé
 was a sex toy, the award was revoked, kickstarting public outcry about double standards when it comes to sexuality and sexual health for women and gender-nonconforming people. But fear not: 
they got the award back
. Now that's what we call a happy ending.