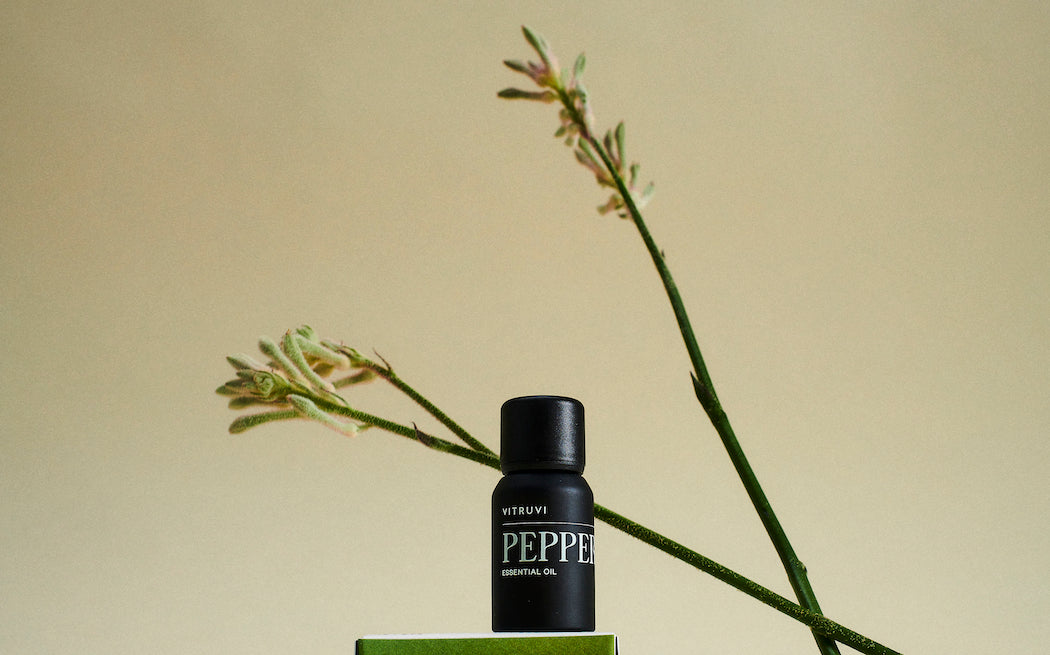 Many plants have natural antibacterial and antimicrobial properties that are concentrated into their essential oils. These oils—which smell amazing—can be used for a myriad of cleaning and cleansing purposes. Here are a few of our favourites.
Peppermint Essential Oil
It's herbal, it's potent, it's oh-so minty. This antimicrobial oil has been loved by humans for centuries, and it's no wonder why; the combination of its refreshing scent and cooling sensation makes it a forever favourite.
Use it: Peppermint Mouthwash
Tea Tree Essential Oil
Known for its ability to treat acne, this astringent and antibacterial oil is also great for cleaning surfaces and accessories. Watch how it makes things sparkle and shine.
Use it: Jewellery cleaner
Cedarwood Essential Oil
It's anti-inflammatory and antimicrobial, making this woodsy oil a must have. Plus, its scent is comforting like a cedar sauna, bringing vibes of the forest and the spa to wherever you are.
Use it: Cold and flu aroma
Lavender Essential Oil
An antibacterial heavyweight, this floral oil is an easy choice for natural cleaning wherever you are—that's why it's so often found in soaps, shampoos, and sprays. It also smells soothing and calming, which is always a good thing.
Use it: Phone cleaner
Eucalyptus Essential Oil
There's a reason spa steam rooms use Eucalyptus—its invigorating herbal qualities open up our air pathways, and its antimicrobial properties help cleanse high-traffic spaces. This herbal oil is an instant refresh.
Use it: Steam shower
Lemongrass Essential Oil
Because it's antibacterial and antifungal, this oil is another one that is often used in spas. With an almost candy-like aroma, Lemongrass is a great addition to soaks and other at-home pampering treatments.
Use it: Foot bath
Lemon Essential Oil
With antibacterial and antioxidant properties, this citrus oil is as useful as it is energizing. Just watch how it wakes up your senses while cleaning your home and promoting a happy-go-lucky disposition.
Use it: Shower spray
We'll always believe in the power of plants.