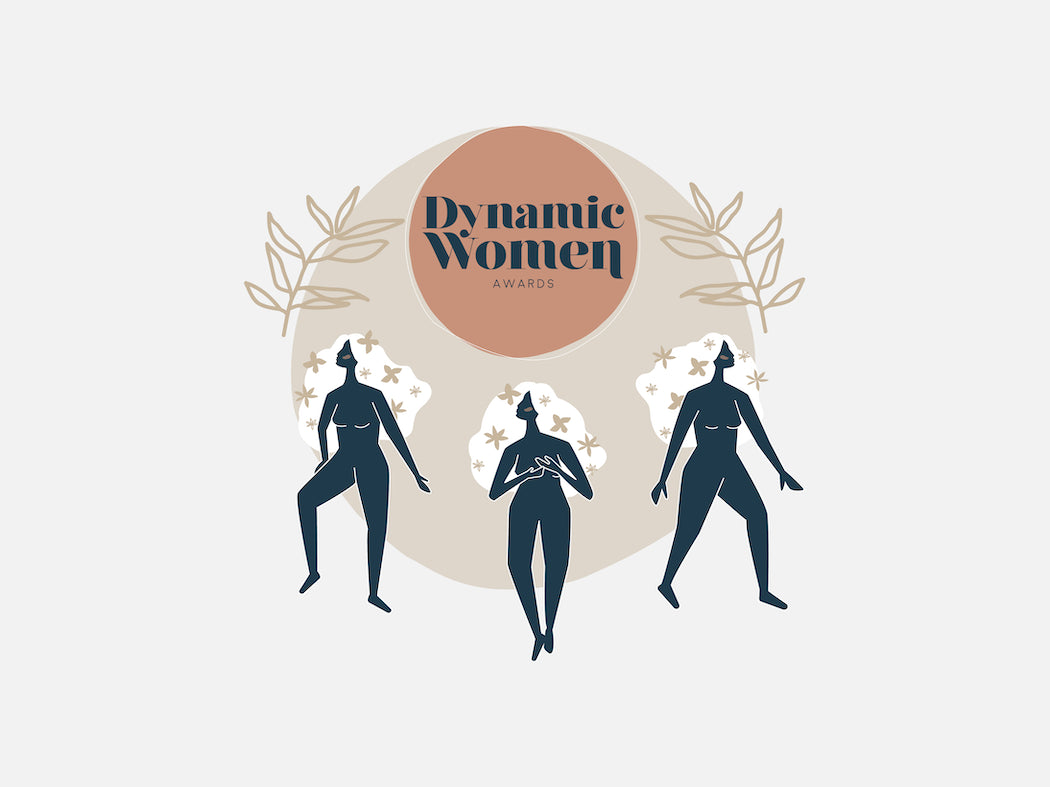 It takes a long time to grow a business, and it's rare that the motivations and inspirations that starts a company are able to stand the test of time. One of the things I am most proud of at vitruvi is that the ethos has always remained the same: to create a brand that represents women who are taking the time, energy, and stamina they gain from self-care and channelling it into work that creates positive change in their friendships, families, professions, and communities—and in the world.

After launching the Dynamic Women Awards, we were absolutely stunned by the number of submissions we received, and took the time to read each and every one. As our team reviewed the notes, there were many tears, lots of smiles, and overall a sense of warmth and assurance in the positivity that is being created across North America. It was very hard to choose just three, as we were truly inspired by each and every submission we read. The three women receiving a Dynamic Woman Award this year are moving mountains in each of their respective industries, and are showing up, tackling real problems, and addressing those problems with both grace and grit.

I hope you are as moved by their stories and commitments to their causes as I am, and that the DWAs represent time to think about the ways in which you live a dynamic life in whatever way that means to you. It is truly an honour to create products for our community.

So, without further ado, here are our 2019 winners.

Dynamic Woman: Christine Knill
Christine Knill is a detective constable with the Toronto Police Service, specifically working on cases of child abuse; even with this challenging job, though, she remains positive, thankful, and grounded. She also volunteers at a local museum, teaching pottery to kids who have been abused to help them express themselves through a creative outlet. She is an important ally for youths in her city.

"When you work with children who have experienced trauma, they teach you a lot," she says. "It is a long road, but they are resilient in ways we may forget as adults. So, the lesson is: whatever it is you are struggling with, persist."


Dynamic Woman: Kimberly Thornsberry
Through her work for the Alabama Department of Mental Health providing specialized services for individuals who are Deaf or Hard of Hearing, Kimberly Thornsberry is a true advocate and role model for her community. Decatur-based Thornsberry has overcome incredible adversity to be the successful working mother of two she is today.

"Within hours of her birth, I had to ask a faith leader to get out of my hospital room after he preached how it was not possible for me to keep [my daughter] Stormi and raise her because I was Deaf. I became angry and broke down crying," she recalls. "But somehow this feeling of anger changed to something else: 'I am going to prove this guy wrong. I carried Stormi within me for nine months and I made it this far. I will keep going.'"

Dynamic Woman: Courtney Phillips
Courtney Phillips is a Chicago-based creative and the co-founder of Gumbo Media, an agency committed to telling stories of Black community and culture. Phillips has an undeniable magic about her (we even feel it from afar), and is clearly so passionate about being at the forefront of crucial conversations around race, identity, and diversity.

"The main goal for us is to bridge gaps in representation and bring people together within and outside of Black culture by engaging around honest and purposeful conversation—using the humanness of storytelling to reveal the common threads that tie us all together," she says. "With so much threatening to pull us apart, we want our work to be a platform that celebrates positivity and creative diversity."

Thank you to everyone who submitted. Our hearts are full.