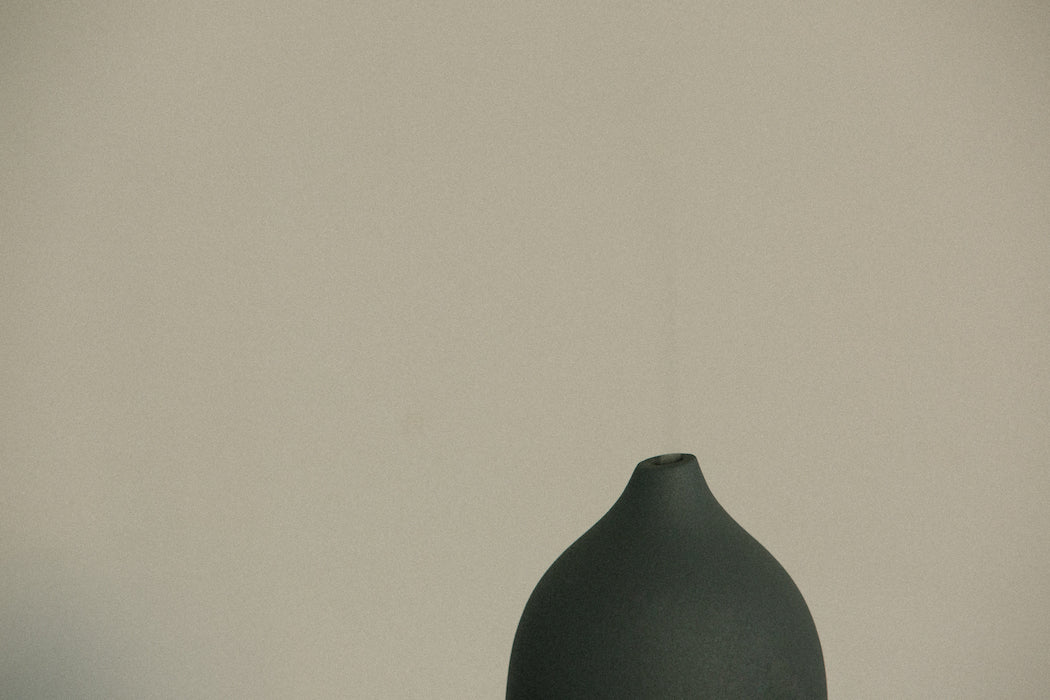 Our dads keep us grounded. They offer comfort, safety, worldly advice—they're our rocks, our security blankets.
Father's Day is when we show our dads some extra love, and vitruvi's unisex packaging means our products are as great for men as they are for women. So here is some gift inspiration for the father figures in your life.
The outdoorsy dad:
Charcoal Stone Diffuser

and Grove Essential Oil Blend

Our Grove Essential Oil Blend is a woodsy mix of Pine, Spruce, Fir, and Cedarwood that will instantly bring him back to those forest walks and camping trips. Paired with our new Charcoal Stone Diffuser (the perfect shade of cool grey, if we do say so ourselves), it's an easy way for him to practise self-care.
For the early-riser dad:
Wake Mist
He's up and at 'em before the rest of the household, and he likes it that way. Get him to spray himself with Wake Mist (Black Pepper, Juniper, Rosemary, Bergamot, Eucalyptus) for an uplifting jolt before his coffee-and-newspaper routine.
For the new-ish dad:
Black Stone Diffuser

and Boost Essential Oil Blend

If he's got a little kid, he might need a little boost (see what we did there?) to get some work done when the toddler's napping. Gift him our sleek Black Stone Diffuser and Boost Essential Oil Blend: a citrusy, zesty mix with Juniper, Grapefruit, Bergamot, and Lime.
For the bearded dad: Sweet Almond Oil, Rosehip Oil, and Cedarwood Essential Oil
Make him his own beard oil out of Sweet Almond (16 droppers), Rosehip (6 droppers), and Cedarwood (8 drops) using our Dynamic Skincare system. Sweet Almond is a mild, nourishing Base Oil, while Rosehip is a calming Complex Oil that helps soothe the skin under all that hair; Cedarwood makes hair shiny and also smells like a glorious cedar sauna.
For the diffuser-pro dad: Grapefruit Essential Oil and Peppermint Essential Oil
Maybe he's already a diffuser convert. In that case, get him some peppy Grapefruit Essential Oil and Peppermint Essential Oil and instruct him to diffuse both at once for an invigorating, truly unique scent. Bonus? Tell him to add 3 drops of Grapefruit to a small bowl of baking soda and leave it in the fridge as a deodorizer. Because he's all about that multi-use life.
We also acknowledge that Father's Day, just like Mother's Day, can be hard for those who have lost a father figure or a child. To show those people a little love, we suggest our Sleep Roll-On; it's a calming mix of Lavender, Frankincense, Ylang Ylang, Roman Chamomile, and Vetiver to help relax the body before sleep—which, let's face it, we could all use some more of.
Happy Father's Day to all those celebrating.