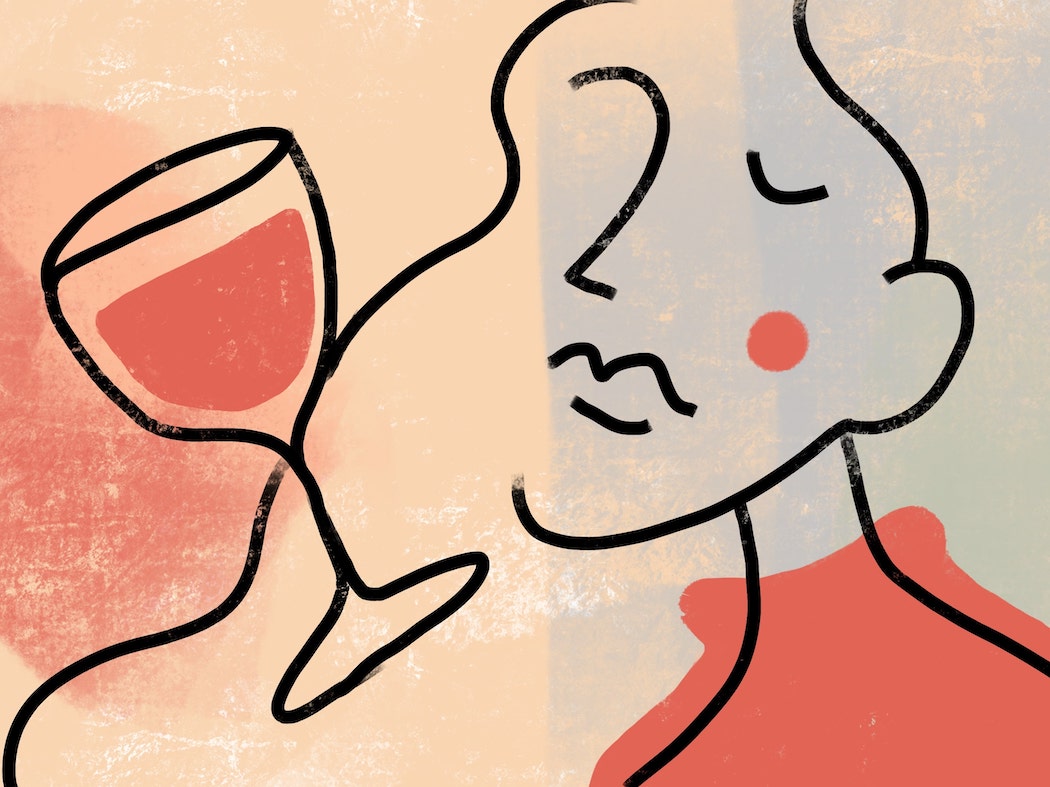 As I type, I am one of 300 sardines crammed into a can soaring through the sky. To dull my nerves, in my right hand I hold a plastic cup filled with a 2018 sauvignon blanc, which tastes suspiciously like every 19-year-old's favourite: Barefoot Moscato. Don't ask me how I know what that tastes like.
Two short days ago, my wine-sipping scene was very different. By candlelight in the restaurant adjacent to our Italian castle-hotel-winery, we polished off our nth bottle of Chianti, which was, to my surprise, actually very good. It turns out that the Chianti usually purchased in Canada, which comes nestled in a wicker vessel for reasons beyond my comprehension, is probably more akin to my faux-Barefoot than it is to the Real Thing—especially when it's fresh (figuratively) from the Real Place.
The wine produced in the Chianti region of Italy, comprising mostly sangiovese grapes with a small but varied fraction of merlot, cabernet sauvignon, syrah, and canaiolo grapes, can be designated as Indicazione Geografica Tipica (IGT), Denominazione di Origine Controllata (DOC), or Denominazione di Origine Controllata e Garantita (DOCG). These are, respectively: sort of regulated, pretty well regulated, and extremely regulated. This is the first thing to keep in mind when you set out to go Chianti tasting in Chianti.
When planning your tastings, choose three or four wineries that are both highly rated and close together. Some top choices include Castello di Ama (check out the art collection!) and Livernano (stop for a meal here!). And be sure to pop into Castello di Brolio, the site where Chianti was first formulated in the 18th century, but finish your day back at your own castle-hotel-winery (I stayed at Castello di Tornano. I highly recommend the pool). Hire a driver, or cycle (e-bikes are allowed) between vineyards to minimize the stress of negotiating with Mad Italians on the road, and to capitalize on your freedom from designated driving.
Tasting Chianti can be reduced, for beginners, to a simple strategy: go from worst to best. Taste the IGT first (most often table wine), the Classico (certified Chianti) second, and the Reserva (fancy certified Chianti) last; try the Gran Selezione last-last, but this is optional (critics are still split on the validity of this designation). After comparing, you probably won't be able to stomach table wine anymore. The Classico is usually solid bang for your buck, but grab a bottle of the Reserva for special occasions.
With pecorino cheese, buttery prosciuttos, and cherry tomatoes that taste like candy, work your way through each set of tastings, ideally outside. Listen to the nearby donkeys braying (there will definitely be donkeys) and press your feet into the grass. With your glass held up to the sun, examine the colour of the wine, ranging from bright pinks at the meniscus to deep garnets. Forego the bucket to spit after each sip (who are you, a sommelier?! You didn't travel all the way to Chianti to not get a little day-drunk). Give your glass a good swirl and note the viscosity of the wine as the "legs" slowly slink to the bottom of the reservoir. Make mental notes of these qualities, and then promptly forget them.
As you sip, take in a bit of air to bring out the flavours and texture: look for wild red fruits, black cherry, tobacco, balsamic, and light spice. Make plans to move to Radda or Gaiole before the end of the year, and revel in your new reality. With the nearby Cypress trees swaying in the breeze, take a sip and think to yourself, "If this isn't nice, I don't know what is." There you go—you're an expert.