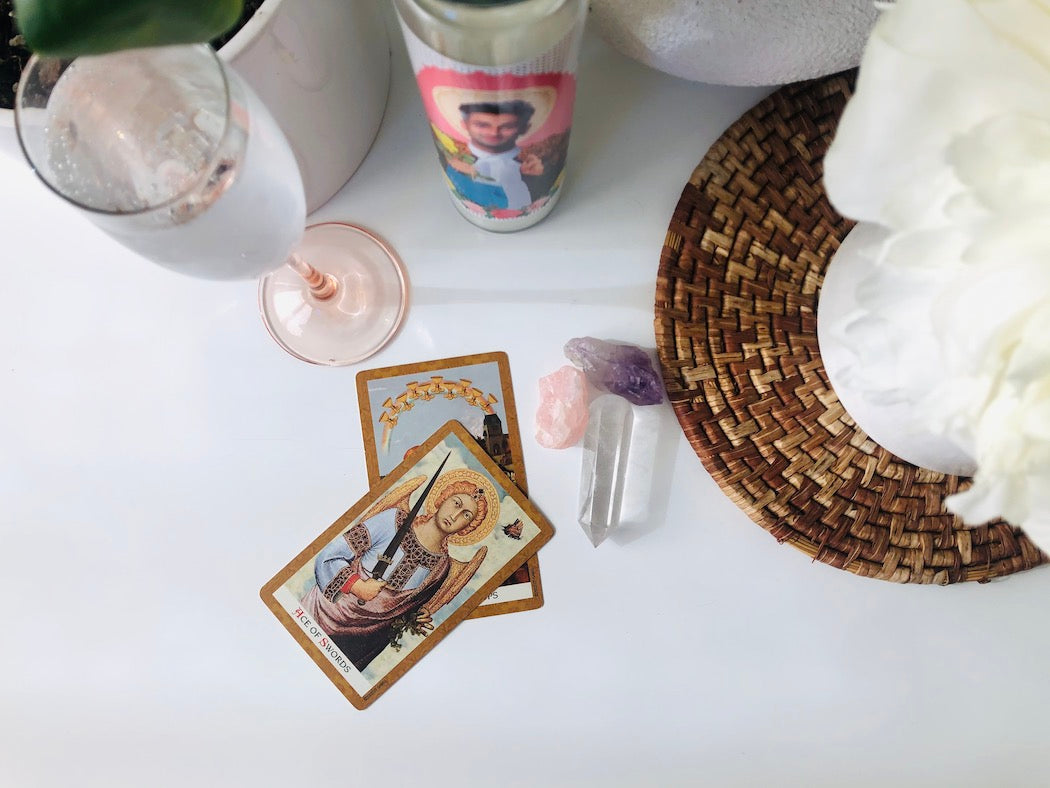 "Pride" is an interesting word.
It's considered one of the seven deadly sins, along with greed and gluttony. It is used in literature to describe an individual with a fundamental lack of self-awareness who eventually kicks the bucket. It is used by radical-right groups to amplify hate and perpetuate violence.
As LGBTQ2S+ Pride season kicks into gear, I wonder whether "pride" is still the best word to unify the queer community. I like the idea of Pride bringing people together rather than dividing us. I like the parts of Pride that make my heart feel full, and that make me feel strong but protected at the same time. I quite appreciate that it is used to describe a chosen family of lionesses who work hard nine to five and periodically harvest DNA from a consenting male with a stellar hair-do.
Maybe it's just semantics. And maybe we need to claw the word "pride" back into our glittered embrace. But at the moment, it falls short for me. Perhaps instead of Pride, we might consider a subtle shift to celebrate our differences. To celebrate the idea that we are all learning from each other. To celebrate the idea of collaboration towards a common goal that includes people of all abilities, orientations, and races feeling safe and loved.
To celebrate all queerness during "Pride" month and year-round, here are some ideas for community members and allies alike.
Host a queer-themed dinner party for you and four of your closest gaybots and allies.
Roast rainbow trout. Make a green salad with shredded purple cabbage; orange, yellow, and red bell peppers; and blue cheese.
Drink bubbly and eat gummies. Because hangovers are for suckers. Your body, your choice.
Dance around your living room spilling drinks on your own floor.
Wear a onesie. Because you can pee in your own bathroom.


Gather 10 people to proceed in your own unofficial queer parade down your street.
Outfits, flags, and beads can be procured from several local establishments deserving of your support. In Vancouver, I suggest:

Bring music. Here is a

queer playlist

for your enjoyment.

Bring a blanket and assign a park to end your parade at; you will need a break after waving your arms about.
If you are truly organized, have a BBQ and celebrate your victorious gayness.


Stay homo and cozy up with your resident Teletubby to consume an ever-growing selection of queer TV and movies. This option could be implemented after the aforementioned parade or dance party, which we all know will end before 9:00 p.m., because, well, stamina. Consider:
Moonlight

(over and over again, please).

Feel Good

. The main character is a queer comedian from Canada.

I Am Not Okay With This

. A thriller starring adorable baby-gay in a small town.

The Craft

. A true legacy featuring diverse queer characters and a sassy trans witch.


Stay solo and dive deep into some wonderful queer reads.
Connect with your queer elders.
Find the elders in your community. Look at their art, read their books, bow down.
Send an email to a queer elder you admire and thank them for paving the way through a much more complicated and inconvenient time than you are living though now.


Perform queer rituals.
Light candles, caress crystals.
Bust out your tarot cards and usher in a new season with new perspectives.
Tie each other up, rub each other down.
Lock the doors, lower the blinds, fire up the smoke machine.


We are still here. We are still ferocious.
As queers, our job is to acknowledge—from our living rooms (or rooftops), through sassy bumperstickers or strategic voting—that being queer is visible and victorious. It does not lead to demise or violence at our hands—because we wave brightly-colored flags, not swords. We stand on the shoulders of our elders instead of riding on the backs of others. That's not to say we are passive participants in dismantling heteronormativity or hate hierarchies. You'll see our pointed nails tearing at every brick that comes down. One by one.