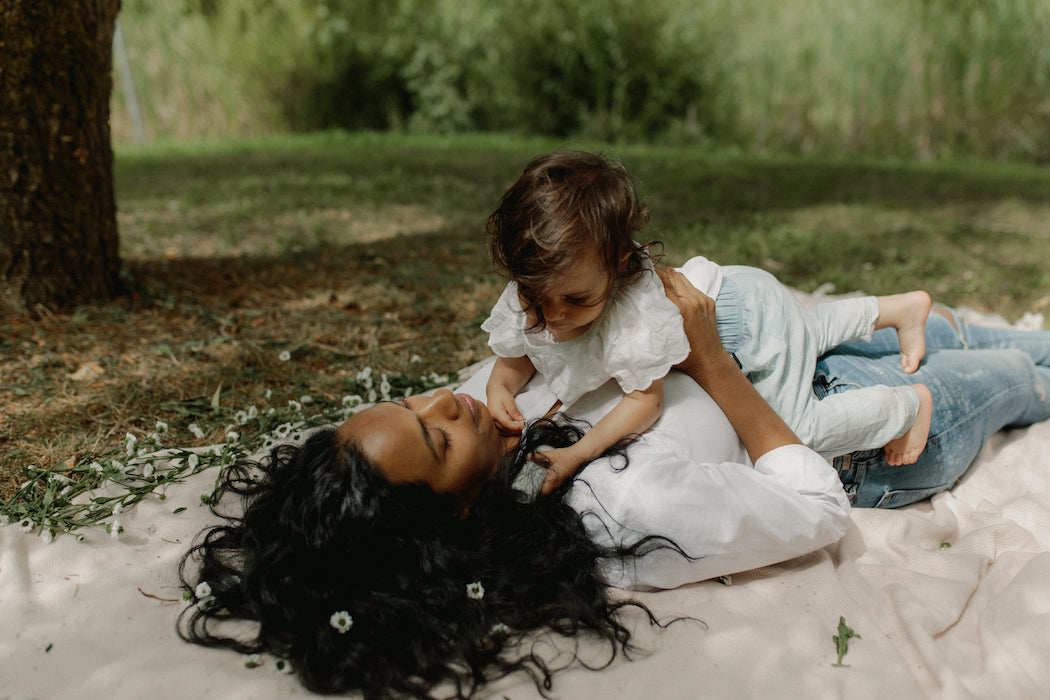 Whether you're expecting a child or you're a new parent, you deserve a beautiful-smelling home.
Are essential oils safe for babies?
The best thing to do is chat with your doctor, but certain essential oil products are known to be safe for pregnancy and babies. Use small amounts of essential oils when pregnant (about 5 drops in your diffuser to start); and when it comes to newborns, we recommend waiting 3 months before using essential oils. But of course, your doctor will know best, as we all react differently. Always opt for essential oils that are 100% pure, vegan, cruelty-free, and free from synthetic fragrance.
What essential oils are safe for babies?
Here are our top choices for pregnancy and babies.
Lavender Essential Oil
Lavender Essential Oil is antibacterial and anti-inflammatory, and it has the most soothing floral scent.
Sleep Blend
Sleep Blend is a soothing, 100% pure mix of Lavender, Frankincense, Ylang Ylang, Roman Chamomile, and Vetiver. It sets the stage for baby's best rest.
Bergamot Essential Oil
Bergamot Essential Oil is great for unwinding at the end of a long day. It creates a wonderfully cozy aroma when paired with that parenthood book you've been wanting to read.
Grapefruit Essential Oil
Grapefruit Essential Oil has an uplifting scent that can help brighten the whole family's mood.
Lemon Essential Oil
Need a little jolt of energy after long nights up with the newborn? Lemon Essential Oil is a great choice that will create a carefree, happy vibe.
Sweet Orange Essential Oil
Sweet Orange Essential Oil has a beautifully bright, fresh aroma. Tip: pairs well with baby snuggles.
Frankincense Essential Oil
Frankincense Essential Oil helps you feel grounded and relaxed. It's a great option for putting in a diffuser; try mixing it with a few drops of Lavender for a scent that calms the mind.
Family time is quality time. We're honoured to be part of yours.