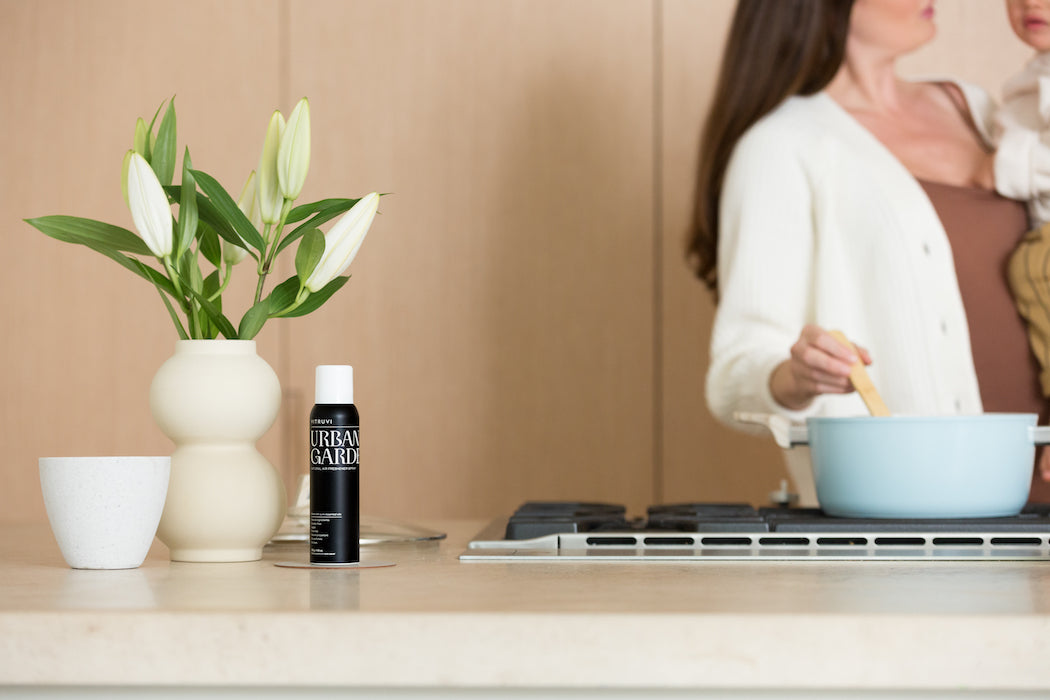 You don't need to knock down walls, buy new furniture, or paint rooms in order to make your space feel new. Here are some budget-friendly ideas for upgrading your home, no matter its size.
Dried flowers
Fresh flowers are great and all, but dried florals and branches are a beautiful, more affordable, and longer-lasting option for adding some life into your space. Instead of having to buy fresh blooms every week, you can have an ever-evolving arrangement of eucalyptus from your local floral shop, pussy willows from your aunt's house, dried roses from your birthday bouquet, or wildflowers you found on a nature walk—it's all yours to curate.
Wall decals
Rather than investing in expensive paint, choose a wall decal to enliven your room. These have come a long way from the "wine o'clock" days—you can find maps, murals, and shapes to create your desired effect. We love this one from WallPops.
Air freshener sprays
Scent can't be seen, but it can definitely be felt; when you add scent to a space, you can instantly change how it feels. Take vitruvi's Natural Air Freshener Sprays: with the press of a button, you can inject calmness (Warm Linen), freshness (Cold Plunge), or revitalization (Urban Garden) into your home. These wallet-friendly scents are beautiful enough to keep on display, too.
Throw pillows
Couches and beds are expensive. Instead of buying new ones, swap out the pillows that you throw on top of them. Whether it's to match the season, your mood, or the zodiac, a simple change of throw pillow can make all the difference; this minimalist design from Society6 is calling to us.
Art prints
If you're not able to buy one-of-a-kind art, opt for prints instead. These are great, more affordable ways to figure out the kind of art you like, support creatives you're a fan of, and add some personality and sophistication to your home. Check out Tacit for a selection of prints created exclusively by women artists.
Small budget? Small problem. You can still design your home your way.