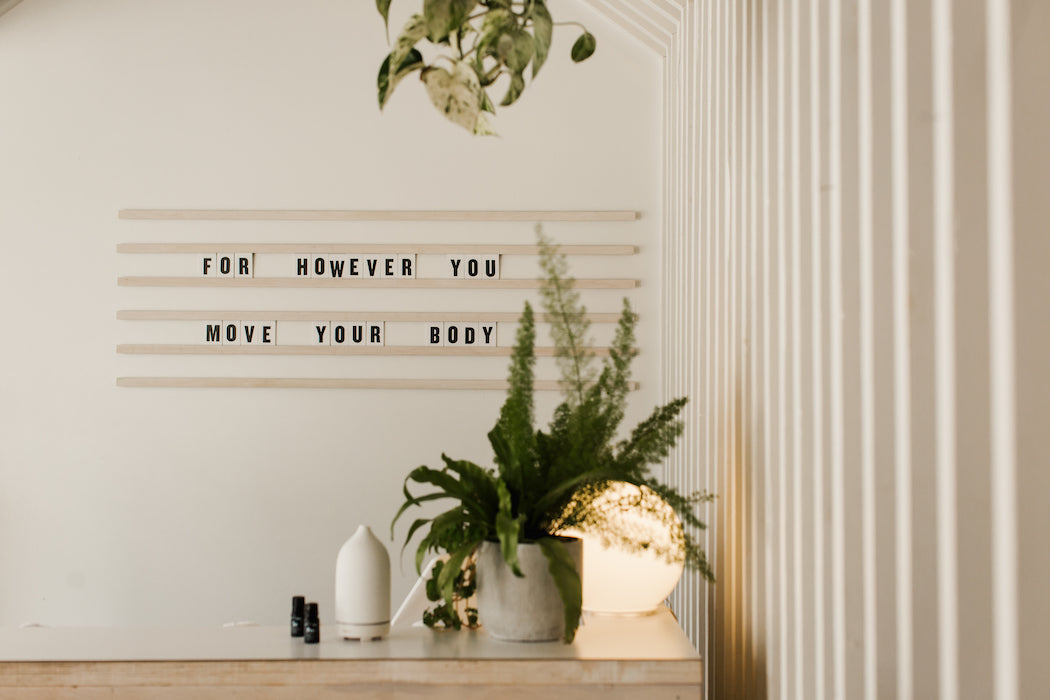 If you're currently working from home like I am, sometimes you might need a little help to get up and move throughout the day. This energizing essential oil blend will do just that.
Diffuse this oil cocktail during your home workout for some extra motivation while you sweat. Peppermint Essential Oil is herbal and invigorating, while Spruce Essential Oil is refreshing and supports clear breathing; and Bergamot brightens the blend with a note of citrus.
DIFFUSER COCKTAIL: AT-HOME SWEAT SESSION
10 drops Spruce Essential Oil
8 drops Peppermint Essential Oil
6 drops Bergamot Essential Oil
Continue diffusing this blend when you get back to your desk to keep the endorphins pumping.