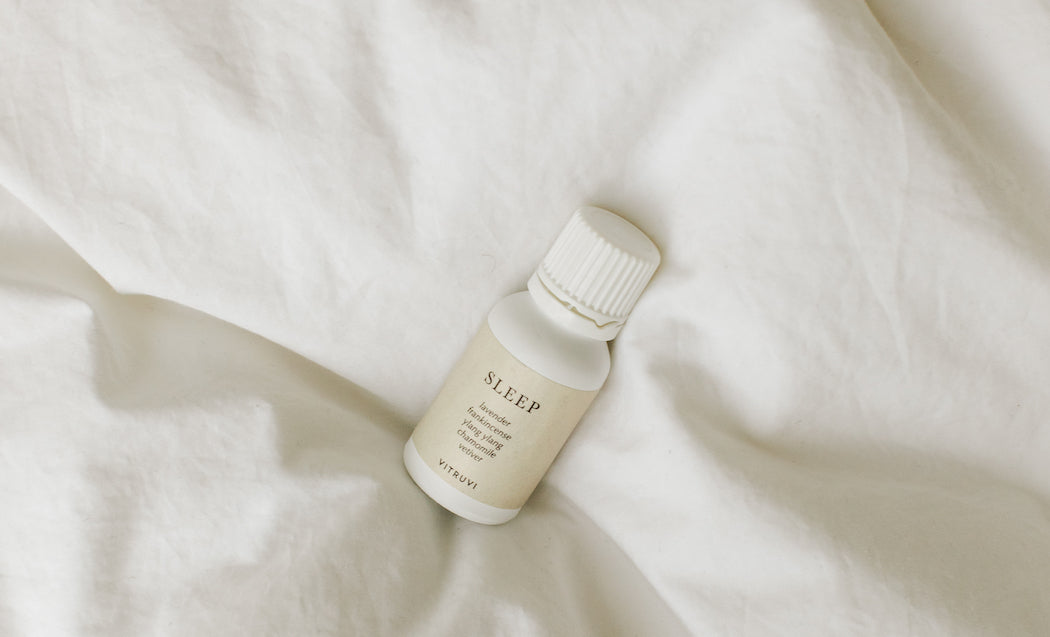 This calming and cozy diffuser cocktail rebrands the snoozefest as a very good thing.
Combining our powdery Sleep Essential Oil Blend with smoky Cedarwood Essential Oil, it's the perfect mix of warm, floral, and woody—ideal for your most idyllic rest.
DIFFUSER COCKTAIL: SNOOZEFEST
20 drops Sleep Essential Oil Blend
5 drops Cedarwood Essential Oil
Diffuse this as you're getting into bed and keep it going all night long.