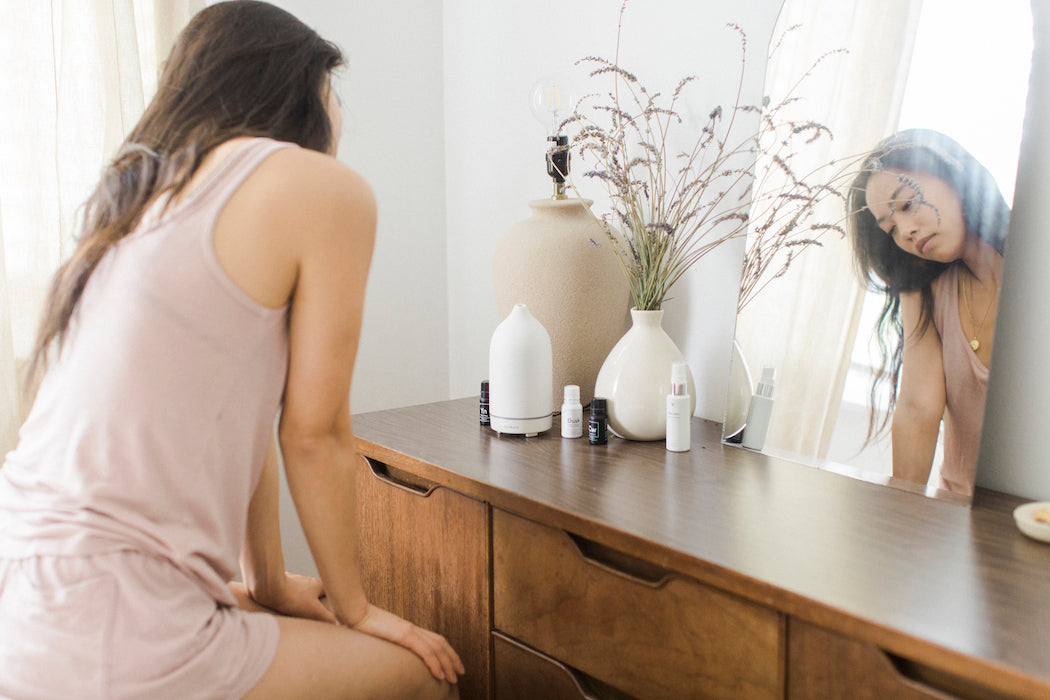 Make bedtime even more relaxing with this Sweet Dreams diffuser blend. Lavender Essential Oil is soothing and calming, Cedarwood Essential Oil is cozy and comforting, and Ylang Ylang Essential Oil is said to promote happy dreams. You know that amazing feeling of getting into bed with fresh sheets? This cocktail smells like that.
DIFFUSER COCKTAIL: SWEET DREAMS
8 drops Cedarwood Essential Oil
6 drops Lavender Essential Oil
3 drops Ylang Ylang Essential Oil
Start diffusing this blend an hour before bed with the door closed. Then when you crawl under the covers, your room will smell like the most perfect oasis.
---
Video credits
Creative direction: Alex Falconer
Design: Jenna Vaandering
Editing: Harrison Gill