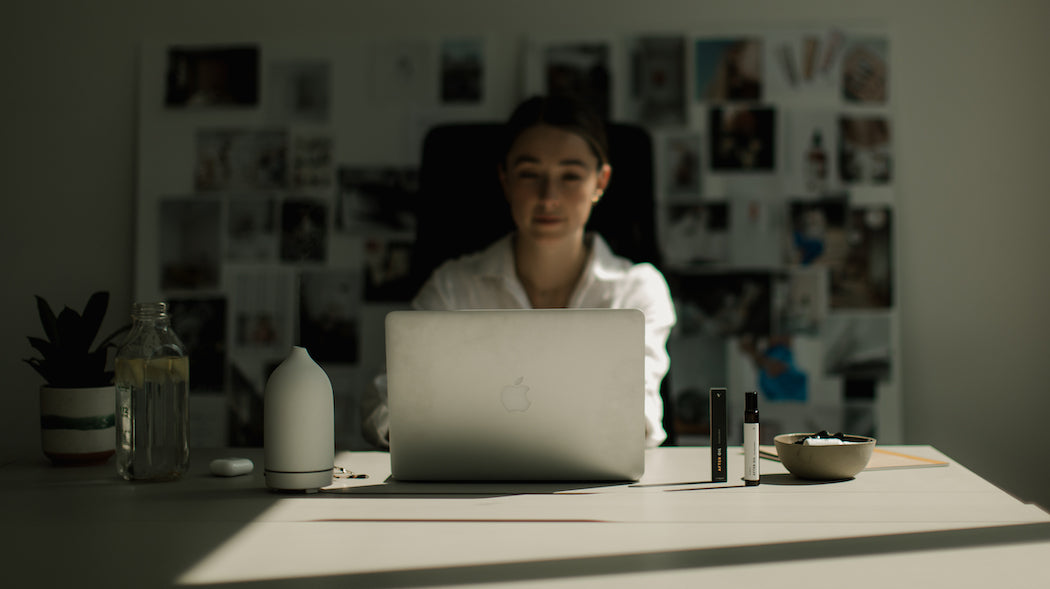 We want to help you make your space a true oasis. If you're working from home right now, try this diffuser cocktail for a boost of focus.
Clean Sweep is fresh and a little spicy. Eucalyptus is invigorating and herbal. Together they're bright, crisp, and energizing.
DIFFUSER COCKTAIL: WORK FROM HOME
10 drops Clean Sweep Essential Oil Blend
8 drops Eucalyptus Essential Oil
Tip: After Oil is another great thing to keep at your workspace. Roll it onto your neck and shoulders throughout the day for a luxurious warming feeling.
Now go brew a fresh pot of coffee and take on the day.