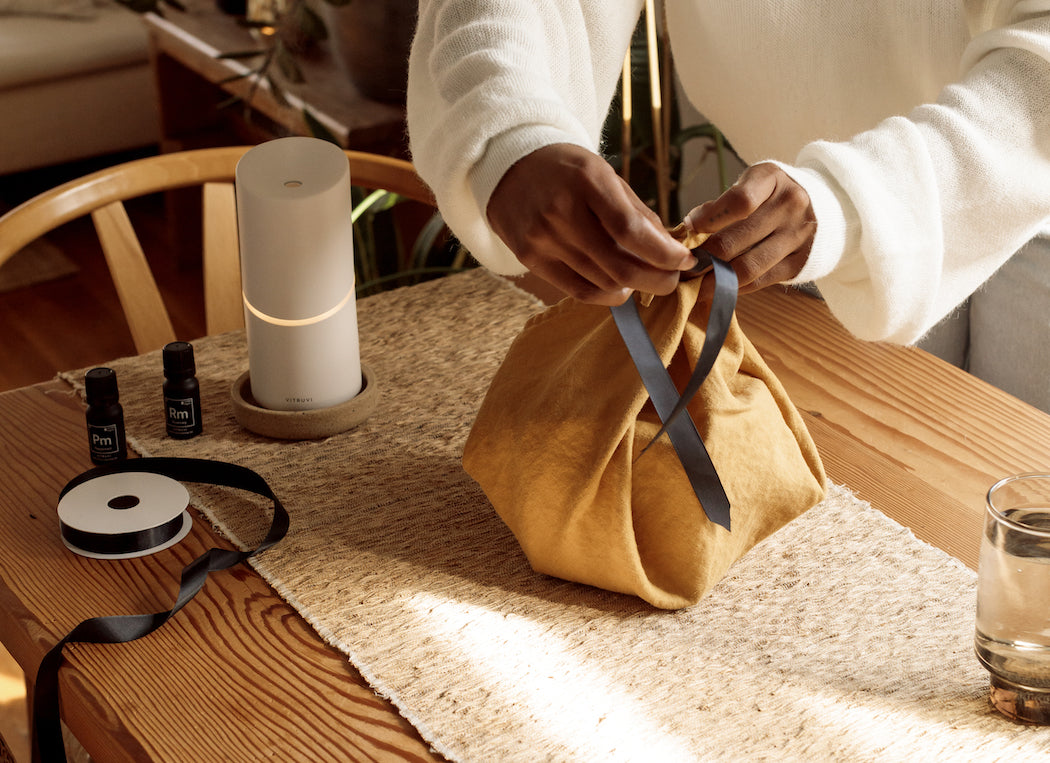 Put on Mariah Carey's Christmas music and open the windows. It's time to wrap presents—and might we suggest doing so with cloth instead of paper?.
DIY DIFFUSER BLEND: WRAPPING PRESENTS
10 drops Spruce Essential Oil
10 drops Ylang Ylang Essential Oil
Fresh and sweet and luxurious, this aroma will boost your mood with the scents of nature.