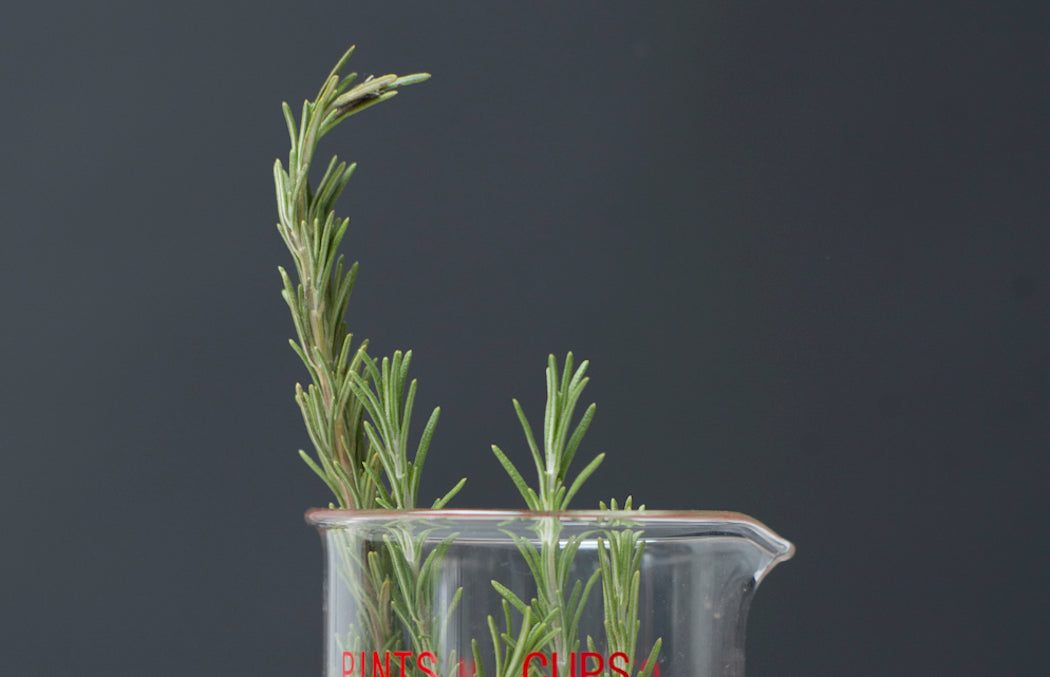 What do dry skin, fogginess, and pores have in common? They can all be minimized by Rosemary. This herbal essential oil is antibacterial, anti-fungal, anti-inflammatory, and an antioxidant. So have your besties over for a spa night and invite your girl Rosemary.
Foot soak
Add 10 drops of Rosemary and a half-cup of Epsom salts to warm water and soak your feet for 15 minutes.
Diffuser blend
Add 3 drops of Rosemary and 2 drops of Cedarwood to a diffuser if you're feeling a bit foggy. Rosemary helps with clarity, memory, focus, and learning, while Cedarwood immediately gives off a cozy vibe.
Cellulite treatment
Mix 16 droppers of Jojoba Oil with 4 drops of Rosemary and two teaspoons of coffee grounds. Apply a few drops of the mixture to affected areas and rub in a circular motion for a couple of minutes. Then roll plastic wrap around the skin and let it sit for 10 minutes before rinsing off. Coffee is an antioxidant that helps with circulation and stimulates blood flow; Jojoba Oil softens skin; and Rosemary improves the appearance of skin.
Pore minimizer
Mix 16 droppers of Jojoba Oil with 3 drops of Rosemary. Each night after cleansing and toning, apply 2 drops to your skin and gently rub in.
Dull-nail and dry-cuticle saviour
Massage 2 drops of Rosemary into your nails and cuticles before bed. Make sure the oil dries fully before you touch your sheets!
Who knew a $12 bottle could do so many things? You're welcome.