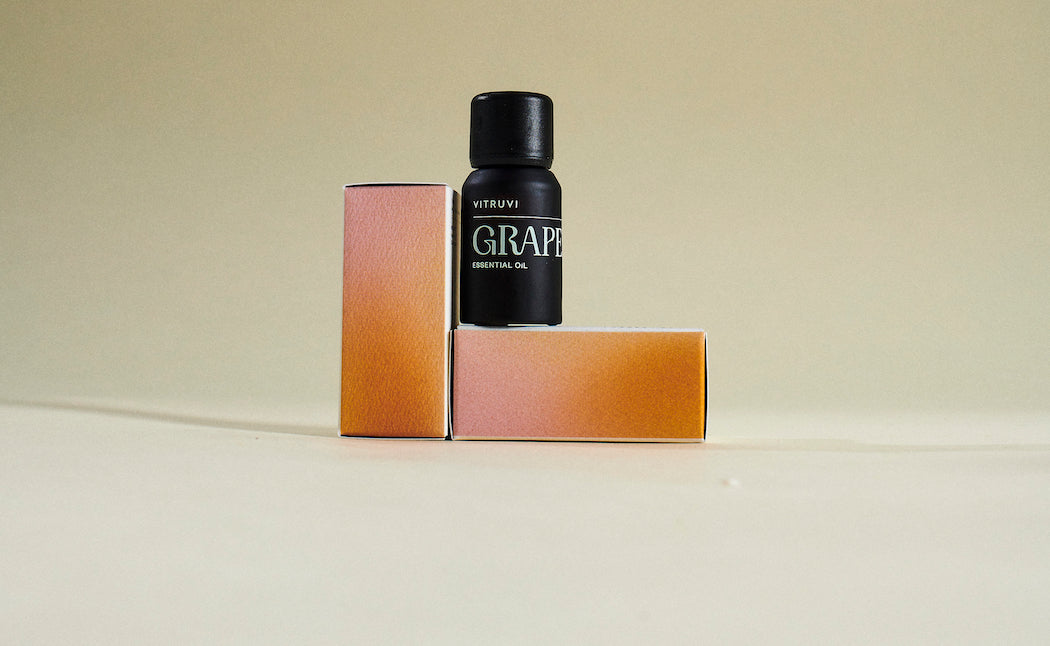 Grapefruit Essential Oil is refreshing, citrusy, and bright; it truly smells like fresh grapefruits, which makes it a very happy oil to have around the house.
What is Grapefruit Oil?
Grapefruit Essential Oil is cold-pressed from grapefruit rinds. It's zesty and fun, without being overly sweet—meaning it can be seamlessly incorporated into so many different DIY products and self-care routines.
How to use Grapefruit Oil
You can use Grapefruit Essential Oil in a variety of ways: from mixing it into your existing body moisturizer for an antioxidant boost, to putting it in your diffuser for a tangy morning aroma.
Grapefruit Oil recipes
Grapefruit is gently astringent, so it's good for cleaning products and skincare products alike. Here are some recipes to get you started.
Grapefruit Oil diffuser blends
Diffuse Grapefruit on its own for something simple, or mix it with other essential oils and essential oil blends for a more complex aroma.
Grapefruit Oil benefits
Energizing and fresh, Grapefruit can boost your mood; it's a natural way to put some pep in your step, whether you need a five-minute coffee break or a 30-minute workout.
Where to buy Grapefruit Oil
The vitruvi Grapefruit Essential Oil is cruelty-free, all-natural, and 100 percent pure. That means it has zero formaldehyde, mineral oil, synthetic fragrance, phthalates, or parabens.
Is Grapefruit Oil safe for cats and dogs?
We suggest
calling your vet before introducing any new scents to your animals. This will make sure you have the best information for you and your home—all pets are different, after all. Just like us.