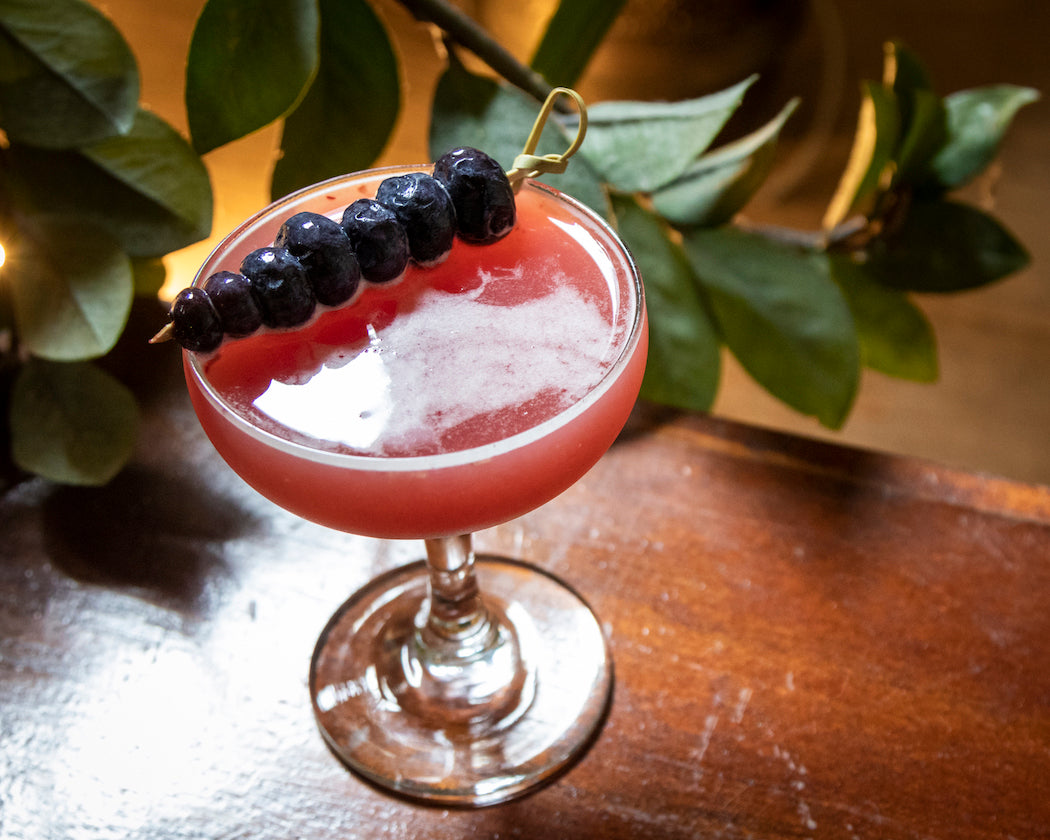 Visiting farms and markets is my favourite summer activity. The abundance of beautifully-grown produce provides a platform of discovery and experimentation for me every year.
You can get so creative with cocktails, but sometimes a twist on a classic is all you need. Penicillins are a personal favourite of mine, and when thinking about ways to incorporate British Columbia blueberries into a cocktail at Nuba, I tried to find a classic that they would complement well.
Our twist also keeps to more natural ingredients, and instead of a high-sugar ginger honey syrup, we use a little bit of agave and fresh ginger juice to bring the cocktail together. The blueberries add a refreshing touch that brings an entirely new experience to a classic.
Intermission Cocktail


Ingredients
2 ounces Old Forester bourbon

0.5 ounces apple cider vinegar

0.5 ounces fresh-squeezed ginger juice

0.75 ounces fresh-squeezed lemon juice

0.75 ounces agave

Handful B.C. blueberries


Method
In a shaker, muddle the bourbon and blueberries.

Add all of the remaining ingredients to the shaker with ice. Shake.

Strain into coupe glass.

Garnish with a toothpick of blueberries.