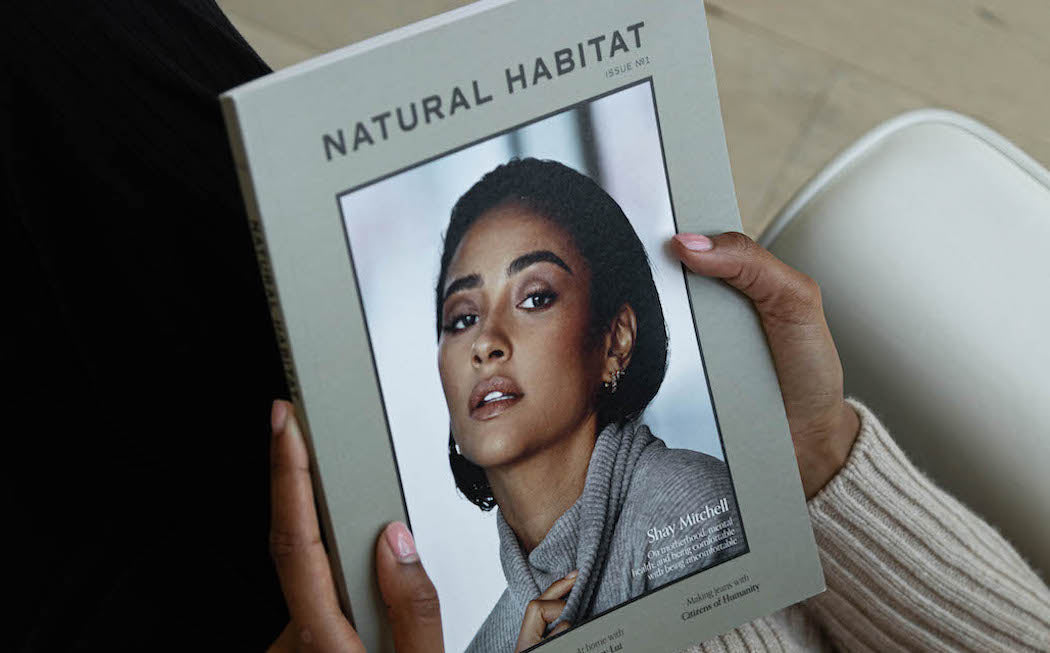 I've been blessed over my media career thus far to have worked on a lot of magazine issues. From my days as an intern at This Magazine and the now-defunct The Grid, to my time editing Montecristo and SAD Mag, I've seen my name on many a masthead. But to be honest, nothing compares to this.
Nothing compares to creating a magazine from scratch: coming up with its name, its purpose, its look and feel. The Natural Habitat journey started well over a year ago, when we rebranded vitruvi's digital editorial platform (formerly called Basenotes) and launched a fully redesigned and reimagined site. Phase two of my master plan meant bringing it to life in print, which now is finally here. And it's the coolest shit I've ever made.
Not that I did it alone—not even close. This truly came together thanks to a dream team: Alex, our creative lead; Cherry and Harrison, our designers; Sara and Sean, our publishers (and vitruvi cofounders); not to mention our marketing, digital, social, and PR teams, as well as countless contributors spanning writing, photography, and illustration. We've been working hard for months and months behind the scenes, putting together a debut issue that I know will surprise and delight you. From the quality of the paper (which is FSC certified) to the gorgeous images and evocative writing, Natural Habitat Print Issue No. 1 is really, if I do say so myself (and I do!), a work of art.
There's our cover story on actor and BÉIS founder Shay Mitchell; interviews with clean beauty entrepreneur Tata Harper and interior designer Jake Arnold; deep dives on Filipino food and physical touch and psychedelics; personal essays on surviving a cult and buying plus-size fashion; intimate moments with painter Andy Dixon, racial justice educator Rachel Ricketts, and cookbook author Julia Turshen; reading lists and diffuser blends and tattoos—there really is so much here to discover and connect with.
As always, 
Natural Habitat
's mission is to explore the ways in which we feel at home in our bodies, in our spaces, and in our world. Expect to see this theme explored, its boundaries pushed, its definitions expanded. Expect to be transported and entertained and (if we did our jobs right) inspired. Expect to hang onto your copy for years to come, because this isn't the sort of thing you throw into the recycling bin when you're done reading it. Rather, it's the sort of thing that sits proudly on your shelf or your coffee table. It's the sort of thing you pull out and read again. It's the sort of thing that helps you learn while also, I hope, helps you feel a little more like yourself. So come on in—you're in your natural habitat now.