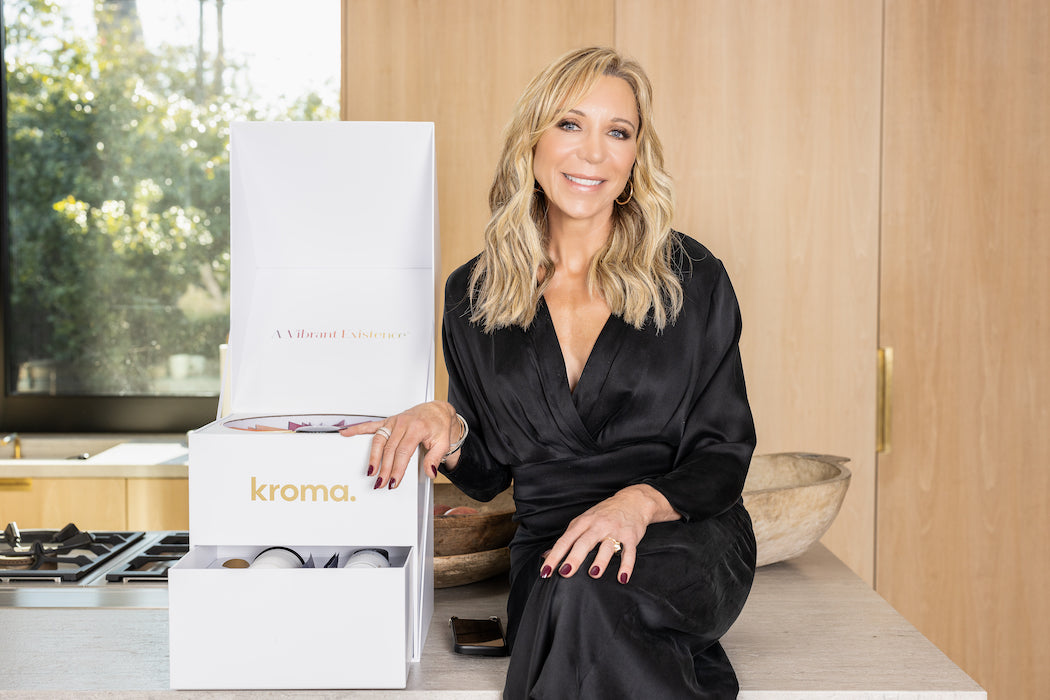 Investing in yourself isn't superfluous—it's necessary. Noble, even. That's the basis for Kroma Wellness: a line of natural and high-quality superfoods that take the guesswork out of wellness. Easy to use and impeccably branded, Kroma has caught the attention of everyone from Amy Schumer to Gwyneth Paltrow. Here's how founder Lisa Odenweller scents her Santa Monica home.
---
Scent is so personal. What does it mean to you?

Being in the food and beverage space, scent is very important for me. I've always had an extra-strong nose, which is a blessing and a curse. All I could smell in my house was my cat's litter box until vitruvi came into my home!
Describe your personality in three to five words.
Creative, caring, playful.
With those words in mind, tell us about the vitruvi scent that you feel represents your scent style. 
My favorite scent is Lavender Essential Oil. Lavender everything!
[product-card handle="lavender-essential-oil-30"]
Why did you choose this scent?
Maybe it's the purple color that also represents my birth stone. I also use vitruvi's Signature Kit.
[product-card handle="signature-essential-oil-kit"]
What room do you diffuse this scent in and when do you diffuse it?
By my meditation chair in my room. I usually use the diffuser in the morning and at nighttime.
Aside from scent, what else makes you feel truly at home in your space?
My kids, cats, and Kroma Beauty Matcha every morning.
What's your favorite thing about your home?
I love to cook at home. My favorite thing to do with my daughter is use all of the Kroma powders and create delicious recipes with them. Our weekly favorite is the 24K Chicken Bone Broth made into a creamy coconut milk ramen soup. Oh, and cookies made with the OMG Cookie Butter.