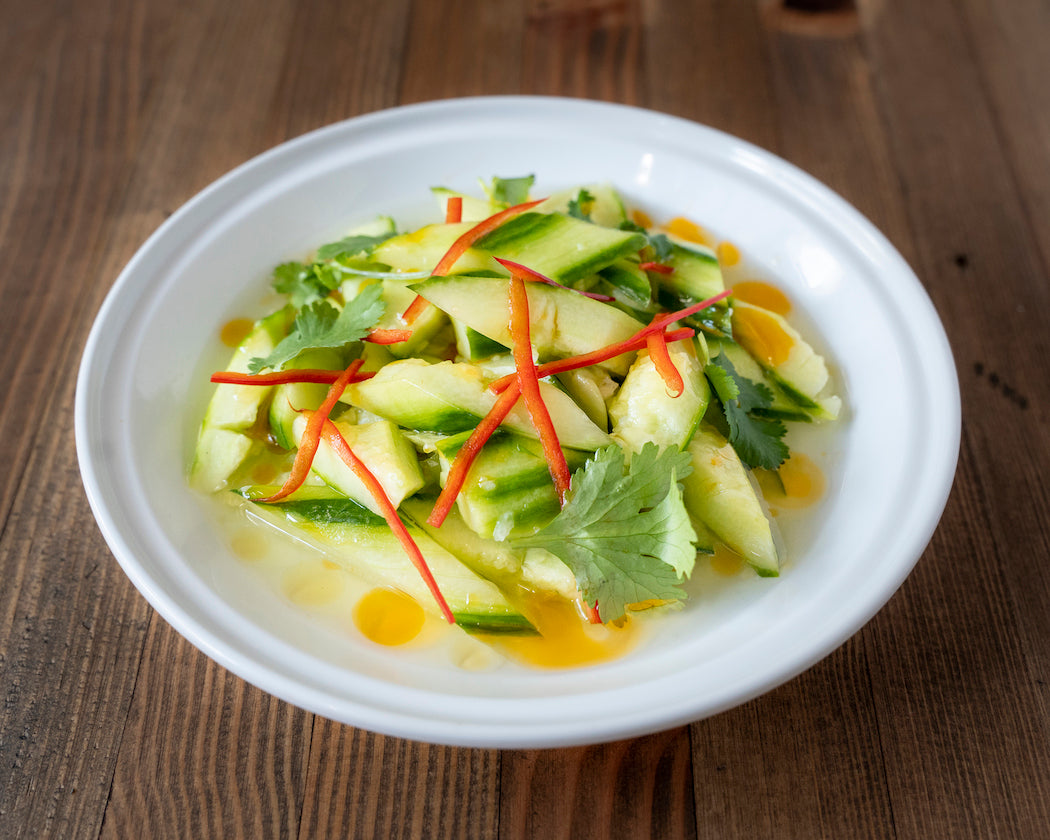 We were looking to create a light, refreshing salad at Cold Tea Restaurant in Vancouver, so we created our own twist on a classic Chinese dish.
Smashed Cucumber Salad
Ingredients
Part A (vinaigrette)
150 millilitres white wine vinegar
50 millilitres rice vinegar

100 millilitres

mirin
2 cloves garlic, minced


Part B (vegetable)
1 English cucumber peeled lengthwise, leaving some skin


Part C (garnish)

1 teaspoon sesame oil
2 teaspoons chili oil
20 grams julienned red pepper
5 sprigs cilantro


Instructions
Mix together the ingredients in part A and set the vinaigrette aside.
Cut the cucumber (part B) in half lengthwise and lightly smash it with the heel of your palm.
Cut the cucumber again lengthwise, and then cut it one-inch on a bias (an angle) to make diamond chunks.
Pour the vinaigrette over the cucumber and let it marinate for about 15 minutes.
Transfer the salad to a deep plate and garnish with the remaining ingredients from part C.
Enjoy.