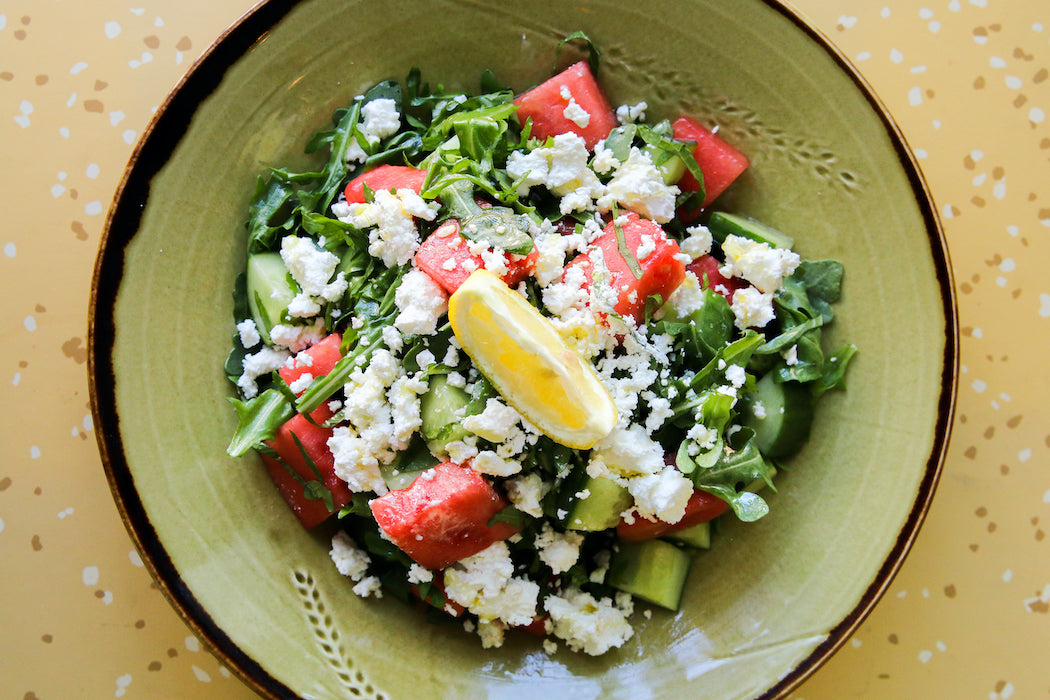 This dish combines everyone's favorite summer produce to create a salad that comes together in minutes with ingredients from the farmer's market.
The fresh herbs and juicy watermelon provide an excellent contrast to the saltiness of the feta, and pair perfectly with a grilled main—like our new cauliflower or bison steaks at Nuba—to create a quick, easy, delicious summer dinner.
Watermelon and Feta Salad from Nuba
Salad ingredients
½ watermelon, cubed

1 cucumber, cut into half-inch pieces

1 pound arugula

2 bunches mint, chopped

1 bunch basil, chopped

200 grams feta, crumbled


Dressing ingredients
2 lemons, juiced
¼ cup olive oil


Method
Combine all of the salad ingredients in a large bowl.

Mix the lemon and olive oil together and pour over the salad.

Toss together to incorporate dressing.

Optional: garnish with a lemon wedge.

Enjoy the taste of summer.