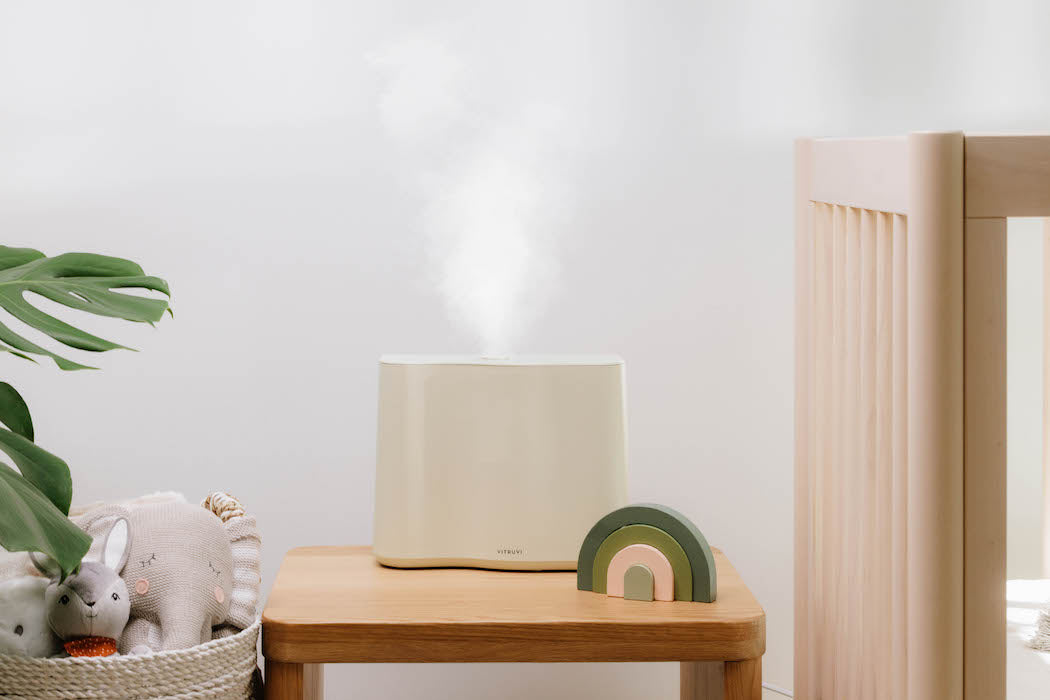 A new baby, whether the first, the last, or anything in between, is both a momentously joyous occasion and a massive, possibly overwhelming change for the family. Marking this significant situation with a thoughtful, curated gift for the baby (or parents) is ideal. And while baby registries certainly help when picking a thoughtful present, it can be more fun to look beyond those bounds and buy something a bit more unique.
As a new mom and veteran lifestyle journalist, I feel uniquely positioned to share some impactful gifts that helped me settle in with my new baby. With various price points and categories, these presents will surely make a memorable memento. 
Meal support
With the hectic pace of raising a newborn, parents will appreciate not having to think about dinner, even for just one night. Cooking them a healthy, nourishing recipe, like this Brussels sprouts salad, is a great place to start. Looking for a little more seasonal inspiration? Consider spring recipes from three popular restaurant chefs. On the other hand, if you're not much of a home cook, there are many different options, such as mobile delivery apps or gift cards to any favorite local eatery. UberEats, GrubHub, Skip the Dishes, and DoorDash are all fitting picks, or you could send the family a savory soup meal from Spoonful of Comfort, which has extra cute packaging to stand out from the food delivery crowd. I never felt more supported during my postpartum recovery than when a friend or family member did a porch drop-off of dinner; it was a welcome respite that allowed me to focus on self-care and on bonding with my new son.
A humidifier
With colorways for every decor taste, the Vitruvi Cloud Humidifier makes for a thoughtful baby gift. Not only will it add a much-needed dose of chicness to any nursery, but it can be set to run anywhere from 8 to 24 hours, is remarkably quiet so as not to disturb any little ones, is compact, is kid-safe, and is easy to clean. In general, humidifiers can make the air more comfortable to breathe, especially in the winter months, which certainly can't hurt as the baby is learning how to sleep and self-soothe. Parents should be sure to regularly clean the Cloud Humidifier as best practice, as our guide to using humidifiers for babies and kids further explains. For even more information, discover how the Cloud Humidifier was made. When my baby got his first cold, I rushed to order a humidifier, and the sleek and pretty Cloud was an easy, functional, aesthetically-pleasing choice. 
Magnetic onesies
When grappling with changing a diaper in dim lighting at 3:00 a.m., even something as convenient as a double zipper onesie seems daunting. Enter game-changing magnetic baby clothes. My favorite brand in this realm is Magnetic Me, which is thoughtfully formulated with eco-friendly modal fabric that uses 10 to 20 times less water than traditional cotton fabric. The pieces come in a plethora of cute prints, from specific holiday themes to simple solids and everything in between. My son has at least a handful of magnetic outfits in every size, and they get used more often than any other type of clothing in his rotation. Both my husband and I tend to reach for them due to their quick, straightforward nature and super soft texture. The sister company Simply Magnetic Me is another excellent option with a slightly more affordable price point.
Natural home scenting
In my experience, the most difficult change that came with a new family member was the caretakers' lack of sleep. Sleep Blend by Vitruvi, specially designed to set the stage for rest, helped my partner and I adjust to squeeze in some shut-eye whenever possible. This enchanting mix is reminiscent of the smell of fresh sheets just out of the dryer or off the clothesline. Lavender, Ylang Ylang, Vetiver, and Roman Chamomile—some of the best essential oils for sleep—combine for a soothing scent profile to lull even the most exhausted parents away to dreamland. The addition of a Stone Diffuser, available in a bunch of beautiful colors, was a true revelation in our own space.
The best gifts are the ones they'll remember you for.