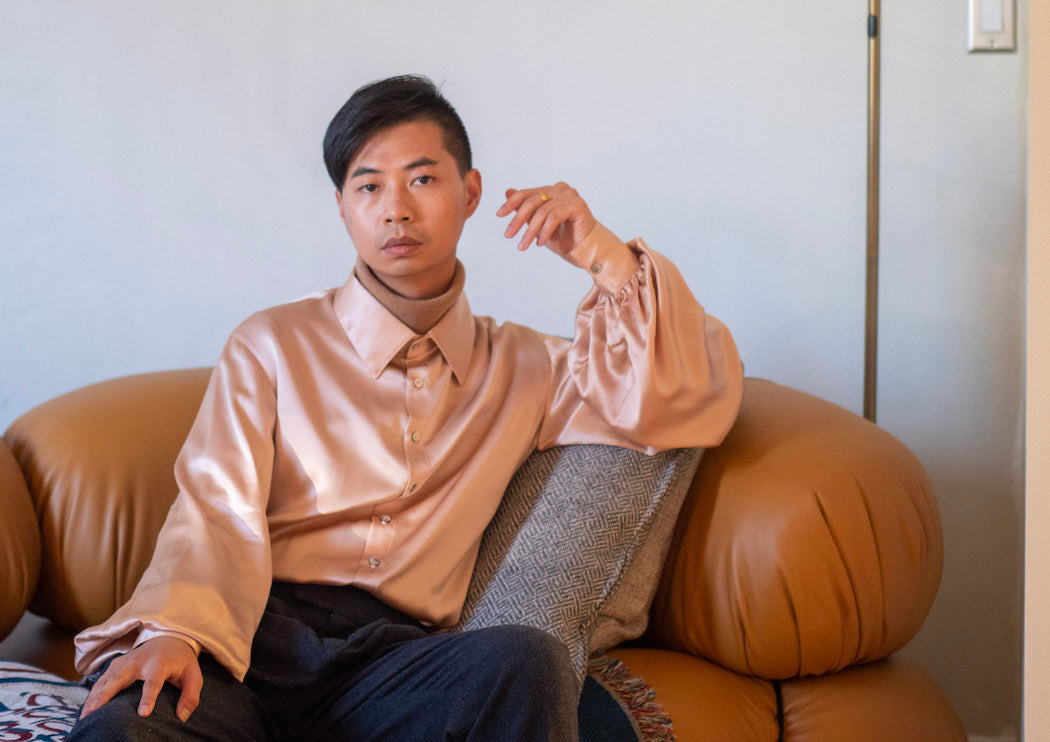 Each week, Tommy Lei of @mybelonging takes us through a different room in his home.
---
There's still work to be done here, and as you can see from the photos, I am constantly refreshing the space.
Since quarantine, my living room has undergone yet another transformation. We initially had bold, minimalist wallpaper that we adored, but due to continued exposure from the sun, it started to come off. It was then that an epiphany hit me.
We made the drastic decision to sell our couch of no more than a year old, and invested in a Mario Bellini sofa. We then painted our curved living room wall in a lime-wash plaster paint by Color Atelier. The marriage between those Italian elements harmonized very well with my beloved 1950s coffee table, which was sourced by LA-based vintage hunter Modernminer.
We finished off the space with a dazzling custom neon light from Yellowpop; the circular design embodies my lifelong mantra of carpe diem, accompanied with its Chinese translation.
It's a reminder to seize the moment and live to the fullest every day. That, and having a medley of Lavender, Bergamot, and Geranium diffused throughout the room, makes this space that much more timeless.