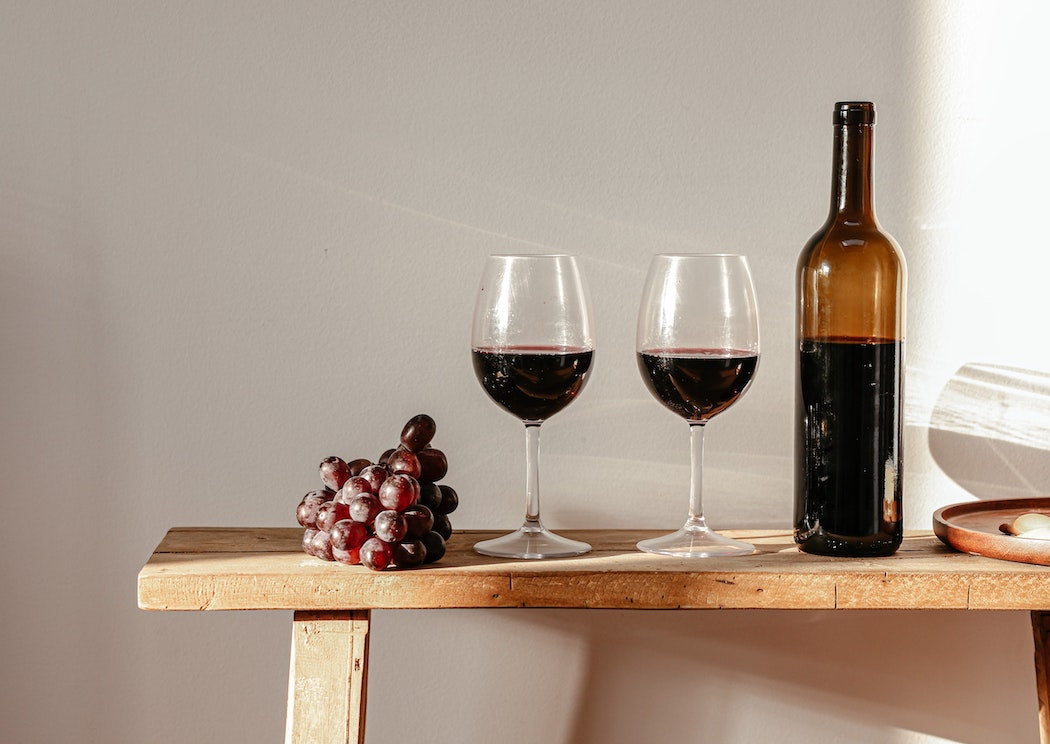 You've heard of wine and cheese pairings, but how about wine and scent? Just like with food, incorporating an aroma that complements the vino you're drinking can elevate your entire experience.
With that in mind, we've curated a guide for wine and essential oil blend pairings; diffuse small amounts so that the aroma enhances the nose of the wine but does not overpower it. This list is great for when you're hosting, having a relaxed after-work glass of wine, or whenever, really—you don't need an excuse.
Rose
Floral, sweet, and almost juicy, rose tastes like warm and carefree summer days. We propose diving further into this relaxing holiday feel with Retreat: a restorative blend of Grapefruit, Palmarosa, and Eucalyptus.
Chardonnay
Clean Sweep Blend and chardonnay make for a light and energizing pick-me-up. The blend is fresh and citrusy, bringing out the subtle lemon, apple, and pineapple flavors common in this white wine. This harmonious pairing will also make your guests feel like you did a deep clean before inviting them over for a glass of vino—a win-win situation.
Riesling
You know that feeling where you're curled up on the couch, you have the house to yourself, and everything is peaceful? That's where we think the combination of riesling and Quiet Blend will take you. Quiet is a light, powdery, and floral scent that seamlessly aligns with riesling's crisp and fruity undertones.
Sauvignon blanc
Dry, tangy, and slightly citrusy—often with hints of grapefruit in the background—is how we'd describe traditional sauvignon blanc. So we want to bring the citrus experience to the forefront with our refreshing, juicy, and bright Sweet Water Blend. This pairing will take you to more laidback days, like that first warm spring evening.
Cabernet sauvignon
The richness and robustness of this red wine calls for an earthy essential oil blend. Enter Grove: a dewy and fresh mix of Fir, Spruce, Pine, and Cedarwood. Smells like a grounding moment.
Syrah
Our Boost Blend is zesty, juicy, and citrusy, complementing syrah's fruity notes. Together they feel like having dinner on a rooftop while the evening sun tickles your face.
Pinot noir
Oaky, fruity, and herbal, pinot noir is a complex wine—but pairing it doesn't have to be. We're diffusing Dusk: a grounding, warming, and purifying blend of Ho Wood, Frankincense, Eucalyptus, and Lavender. It smells like watching the sunset in the desert with your favorite red in hand.
Scent is such a beautiful way to transform your space and enhance the activities you're doing. Cheers to that.