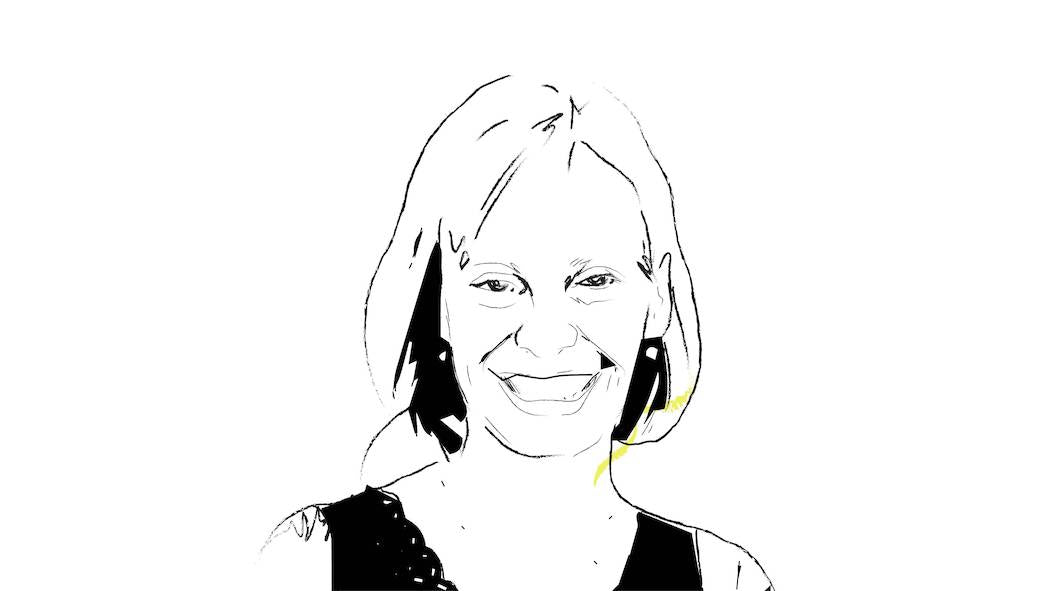 Kelley Harrington is a Dynamic Woman.
As the founder of two design-forward businesses, she's certainly kept very busy—but she always makes time for her family as well as her other passions, which include hunting for antique treasures and working on her garden. Thoughtful, nurturing, and creative, Harrington has a refined aesthetic eye that is evident throughout her many talents.
She was nominated by her daughter, Mackenzie Harrington, who sang her praises this way: "My mom is a ray of sunshine. She has an uncanny ability to listen. She and I attended an entrepreneur panel in Portland, OR yesterday, and she said after that she got teary hearing these women's stories. She did not have this exposure when she ventured 40 years ago to begin her own interior design business, and yet she pursued it and is working more than ever today (@kelleyyoungharringtoninteriors). On top of that, she has a newfound creative outlet, @weddingbouquetbotanicals, in which she presses brides' flowers to preserve as a lifelong keepsake. Her energy and optimism inspire me to have an open heart and mind each day. Here's to my mom!"
We sent some questions to the Portland-based Harrington to learn more about her companies, her role as a mother of four, and her thoughts on what turns a house into a home.
---
Let's talk about your interior design business. What drew you to that line of work?
I grew up with a mother who was and still is a very talented seamstress and loves textiles. She passed that love along to me, as well as a passion for antiques. As a girl, I would be thoroughly happy looking through an antique shop hunting for treasures. It was in college when I realized I had a deep interest in interiors. I went to school for one term in Southern France after I graduated; it was a life-changing experience, and my love for antiquities, architecture, and design was solidified. My degree was not in design, so I took a more circuitous route to enter the profession.
How can decor change the feel of a home?
For me it is everything. I love observing how people choose to live in, use, and decorate their spaces (that goes for workspaces, as well). I believe that the spaces in which we live and work can directly affect our moods and spirits, and can be a deep source of inspiration for everything else we take on in life. Our homes are deeply personal and serve as our refuge. They should be meaningful and comfortable, and should reflect who lives there.
How do you think being a woman entrepreneur is different today than it was when you started your business?
I started my business about 31 years ago, although I got into the world of design about 34 years ago. I think there are more opportunities [now] to form mentoring relationships—that is a positive development, given I feel there is more competition in any field today. The internet opens up so much information for anyone looking for support and inspiration in their field of choice.
You also have a pressed-flower business so that brides can keep their wedding bouquets. That must be fulfilling and fun work—what's your favourite part about it?
I started this side business a couple of years ago. I absolutely love the creative opportunity to work with flowers, which I adore, while at the same time offering a wonderful wedding keepsake for the couple. Often, bouquets are dried and stored away in a box. With my wedding bouquet botanicals, they can be displayed on a wall or shelf for everyone to enjoy. My favourite part is determining how I want to arrange the flowers. No two botanicals are alike, and that makes the process really fun.
How has motherhood shaped and formed your identity?
Like anyone, there are multiple important facets of my life. Raising my children, however, is my most cherished accomplishment (that and my marriage of 32-and-a-half years to my husband). We are extremely fortunate to have loving and caring children with whom we love to spend time. They are all young adults (ages 29, 27, 24, and 22), so they are our friends, as well. I feel I have learned more from them than they have from me—especially when it comes to patience, organization, balance, and remembering what things in life are priorities. It is a joy to have watched them unfold these past 30 years, and I so look forward to what is to come for each of them.
Self-care is different for everyone—what does it mean to you?
Exercising. Socializing with family and friends. Enjoying favourite pastimes (besides my work) including gardening, reading, travelling, and learning. Giving thanks for all of the blessings in my life on a daily basis.
What is your favourite or most memorable piece of advice?
Don't sweat the small stuff. For me, life is all about loving and strong relationships, enjoying creative outlets, and helping others. I do not want to waste precious energy stressing about the trivial.
Is there anything else you'd like to add? The floor is yours.
Life is too short to not feel passionate about what one chooses to do in life. In my case, I love helping clients create a comfortable home that reflects their personalities and the lives they are choosing to lead. Something I tell all of my clients is to only live with the things you love—you have to dust them, after all. If you feel a personal attachment to objects or art, your home will always be an important place to spend time. When it comes to larger pieces in a room, such as sofas, chairs, and larger case goods, select the best quality you can afford—even if it means you have to spread out your purchases over a longer period of time. As I mentioned, finding furniture and accessories at antique and resale shops is one of my favourite things to do. Items come with history, patina, and personality, and are often a fraction of the price of new furnishings.
Thank you for this opportunity to reflect a bit. I am honoured to have been chosen to be interviewed and to have received such a generous and lovely gift from your company. I will enjoy using the diffuser for years to come. This reminds me: favourite fragrances add another layer to the overall ambience of a home. I am a true believer in aromatherapy.
---
This interview has been edited and condensed.
---
Read about the other 2020 Dynamic Women Award winners here.
Read about the 2019 Dynamic Women Award winners here.