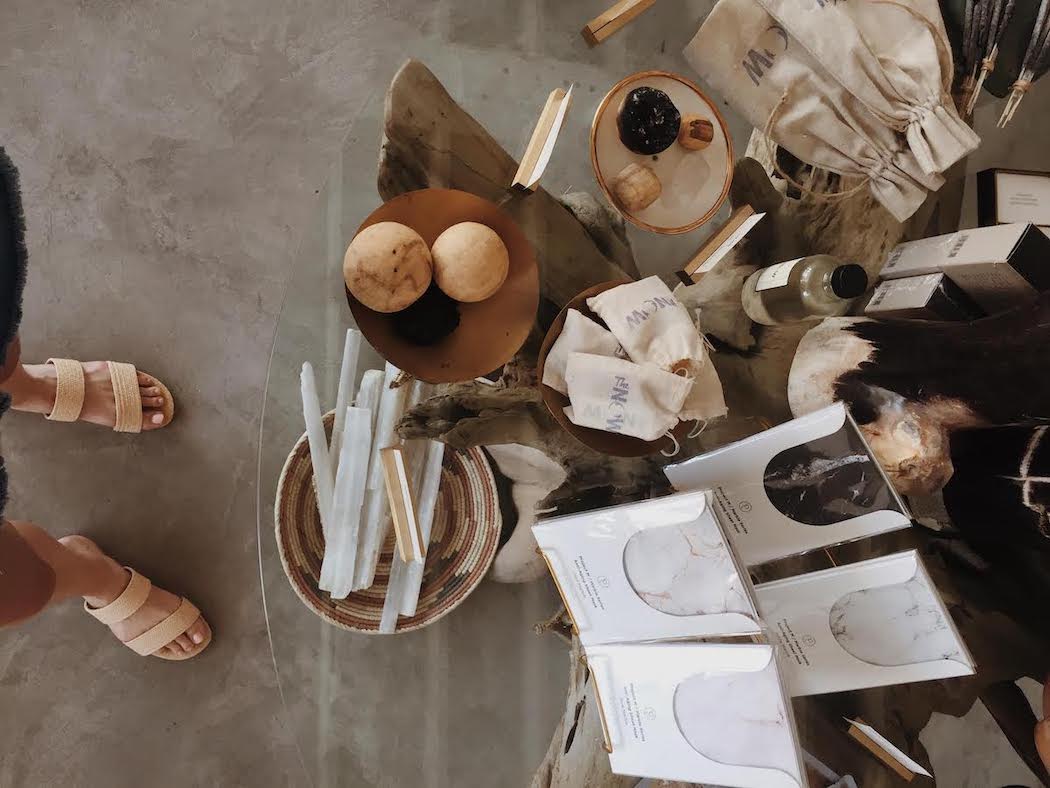 Wellness is synonymous with Los Angeles. The warmer temperatures in LA definitely play a part in making it an inspired place to move your body and eat clean year round. However, there is also a spiritual part of the city and a unique openness in the diverse people who end up here that make it an easy place to embrace health.
Here are a few of my tried and true wellness spots in LA to boost energy and check in with my mind, body, and soul.
Sweat
Sweatheory in Hollywood. This is my go-to when I feel emotionally overwhelmed. You know those times where you're so stressed and you know your body and mind could really benefit from the endorphin release of a workout, but there's just nothing left in the tank? Enter the infrared sauna. Grab a cayenne shot upon arrival and head into your private little zen den with a sauna, shower, and robe (who doesn't love a good robe?). I like to play a guided meditation from Calm or put on some music and just chill out. If you're brave enough, alternate between a cold shower and the sauna every 15 minutes to boost your immune system—and if you're not, no judgement (after all, this is you time). Sweatheory also has an awesome hot yoga studio, crystal and reiki treatments, and vitamin injections.
Beauty
General Store in Venice and The Detox Market (multiple locations). What you put on your skin is just as important as what you put in your body, which is how I justify spending too much time getting lost in these stores, reading ingredient labels and sampling the latest concoctions. You can't miss these spots and their natural selections for skincare.
Food
I tried to pick just one but that's impossible, so here's a list for every meal.
Breakfast
SunLife Organics. There are two locations in Malibu (because one truly isn't enough) and either is the perfect pitstop on a beach day. SunLife has the best acai bowl in town, with so many glorious toppings that it actually fills you up and feels like a meal. It also sells some of my favourite products, like Shiva Rose and Sun Potion.
Snack
Moon Juice (they have a few locations)—drinks filled with mood-enhancing adaptogens. Looking at the menu feels like you're at a natural pharmacy with a cure for any ailment.
Lunch
All Time in Los Feliz is that feel-good neighbourhood joint. That means the best avocado toast (put an egg on it), plus delicious coffee and a salad with fresh greens and raw vegetables that tastes like it was handpicked out of your grandma's garden. The people who work here are also so genuine and will make your day.
Dinner
Farmshop in Brentwood Country Mart. Great for a classic west coast, market-fresh dinner.
Relax
The NOW takes the sensory experience of a massage to the next level with add-ons like aromatherapy, crystals, and heat treatments. There are ocean waves playing in the background and faux fur blankets to climb under; the cozy Big Sur vibe is worth it alone.
Hike
Some of the best hikes in LA are the secret local trails that don't have a name. My favourite is my neighbourhood trail that wraps alongside the Hollywood Reservoir and up through the hills towards the Hollywood Sign. Looking out, all you see is a lake and trees in the middle of a city.
Recharge
Above all, hit the beach or a trail, unplug from technology, connect with nature and the people around you, and hit reset.