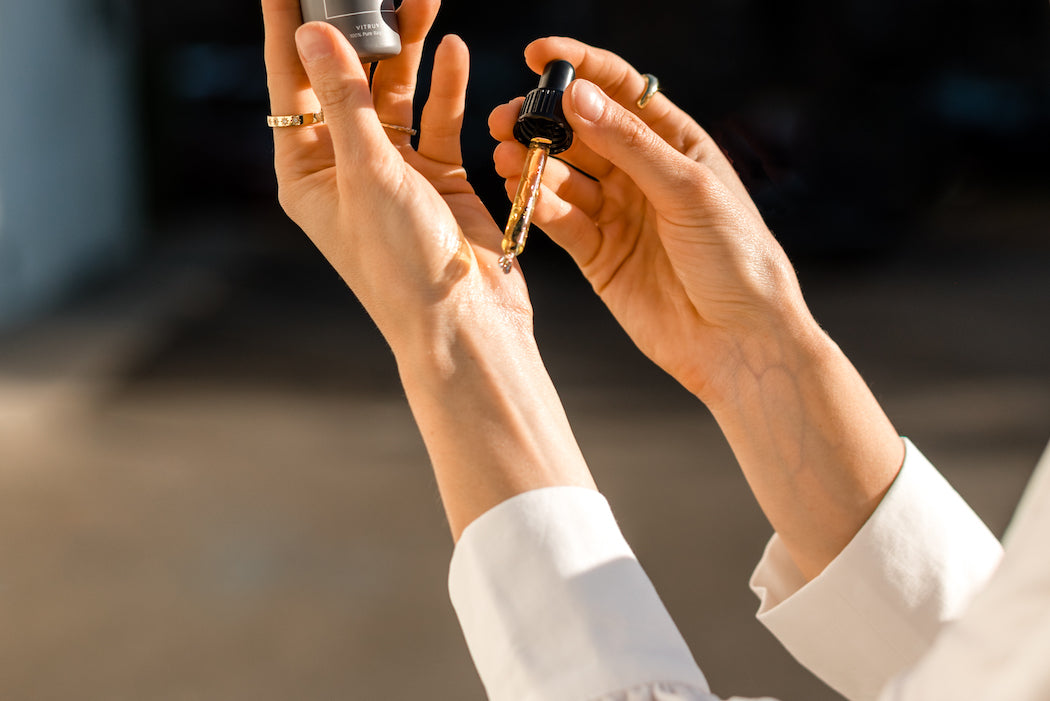 The aroma of Velvet Essential Oil Blend is sultry, like a vintage perfume. The Frankincense and Amber oils make it a resinous scent, with added sophistication from Italian Bergamot oil. And adding a carrier oil such as Plum means it can be applied topically for a natural perfume.
MUSKY EVENING PERFUME
1 tablespoon Plum Oil
20 drops Velvet Essential Oil Blend
1 capsule Vitamin E (optional)
Method 
Add the Plum Oil to a small bowl and mix in Velvet, and the Vitamin E if desired.

Transfer the mixture to a small dropper bottle or vintage perfume bottle with an airtight lid.

Apply the perfume by adding a few drops to your finger or the palm of your hand and applying to your neck, collarbones, and wrists. Note that Bergamot Essential Oil can have phototoxicity when exposed to sunlight, so we recommend this recipe for an evening perfume when the sun is going down.

Store in a cool, dark place.


One bottle lasts three months, but something tells us you'll go through this luxurious scent much quicker.