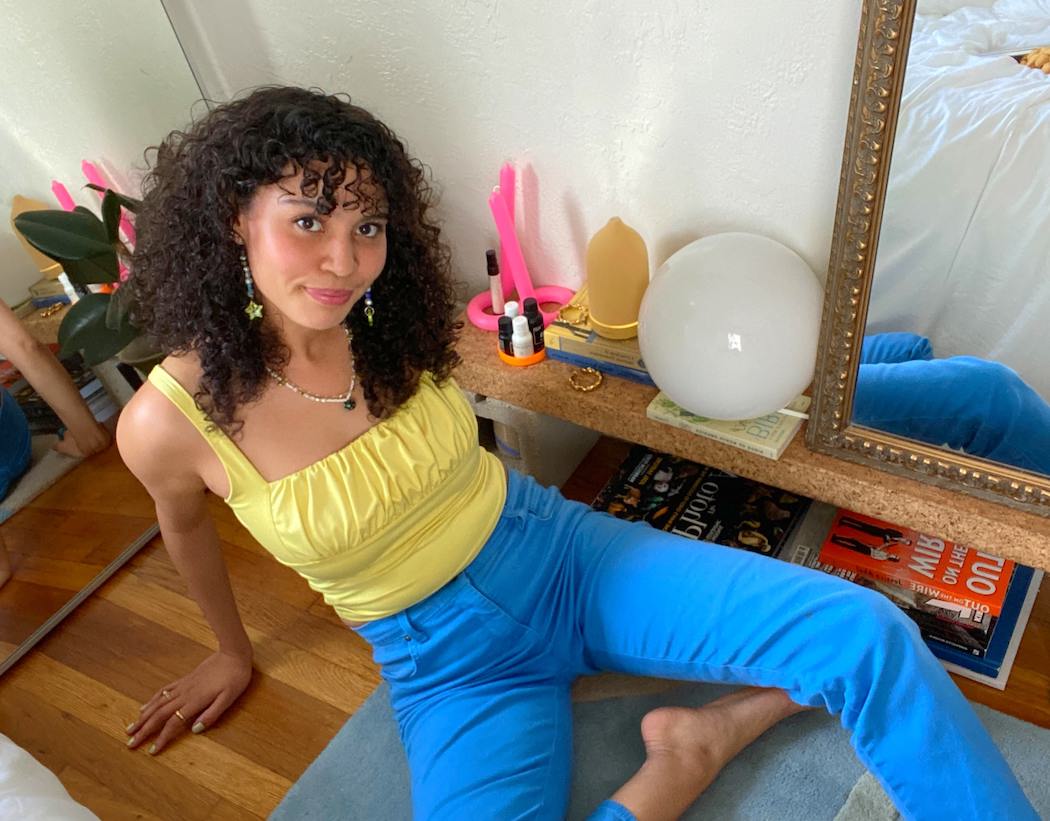 I believe that limitations enhance creativity—and what better limitations to have than living a sustainable lifestyle?
When introducing new pieces into my home, I first try to find them second-hand. Shopping second-hand has allowed me to use up resources that have already been created, rather than making demand for new ones.
When I'm thrifting, my only options are what's available in those moments; I can't ask for a chair to come in a specific color or if a rug comes in a different material. I have to intentionally sift through and see the beauty in each piece, and consider if I can make it work. It's a fun and rewarding process.
Sometimes it's impossible to find what I'm looking for exactly, and that's when I invest in new pieces. When buying new, I'm intentional about what brands I invest in and make sure a product truly enhances the space. My vitruvi diffusers and scents are great examples of this: their unique and high-quality designs fit seamlessly into my space and bring a sense of calm to my little home.
I apply this mentality not just to my home, but to my wardrobe and life overall as well.