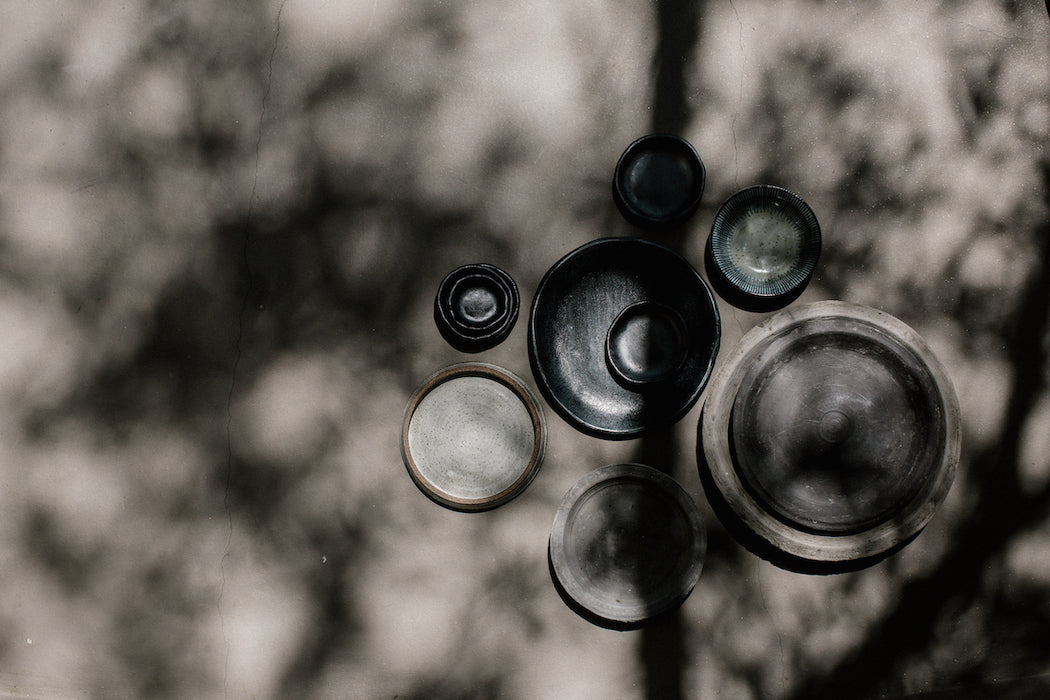 This past fall, I took full advantage of weather that made me want to stay indoors by learning a skill I've always admired: pottery. I love how thoughtful it is; it takes an immense amount of concentration and precision, and it results in everyday objects that I feel encourage mindfulness.
Every Tuesday like clockwork, I went to a local studio, rolled up my sleeves, and worked with my hands—molding, stretching, and carving out clay to try to create something beautiful or useful. I looked forward to the ritual of my weekly classes as a way to unwind, while simultaneously challenging myself.
The challenge aspect of it is very real. Even now, I'm always on the hunt for inspiration for a new style of pottery to try out sometime, or to simply to admire. Below are some of my favourites.
I'm obsessed with Rachel Saunders pottery for its functional and simple, yet still totally playful vibes. My favourite creation is the Woman Vase; each one has a completely unique female form, which I find very poetic. Rachel Saunders sells found pottery (and other objects) as well, because reducing, reusing, and recycling can be very beautiful.
What makes Franca so interesting is the patterns that are used for many of its pieces. From a sassy boob motif to a youthful dog one, everything that comes out of this studio is irresistibly cute.
I find that Mimi Ceramics puts an unexpected twist on simplicity and functionality. The pottery is precise and modern and features cheerful pops of colour to keep the funk alive. I can just imagine myself using the colourful tumblers on a rainy fall day and instantly lighting up.
Another vitruvi team member found this potter at a craft fair in Seattle and needless to say, her hands were full with stunning pieces that she brought back to share at HQ. The creator of the brand makes ceramics that she hopes will turn the simple act of eating or drinking into a beautiful moment of peace. That's something I can get behind. I try to sip mindfully when I enjoy a hot drink from one of her stunning mugs.
Barter's designs stem from nature. The Sharing Bowl Series is a favourite at HQ—if you scan the vitruvi office, you'll definitely spot a Barter bowl or two used as catch-alls on our desks.
There you have it—five ceramics brands that will hopefully encourage you to indulge in carefully-crafted objects that will make your little daily rituals more pleasant. Hey, maybe these even inspired you to go the extra mile and start taking up your own pottery (would recommend!).