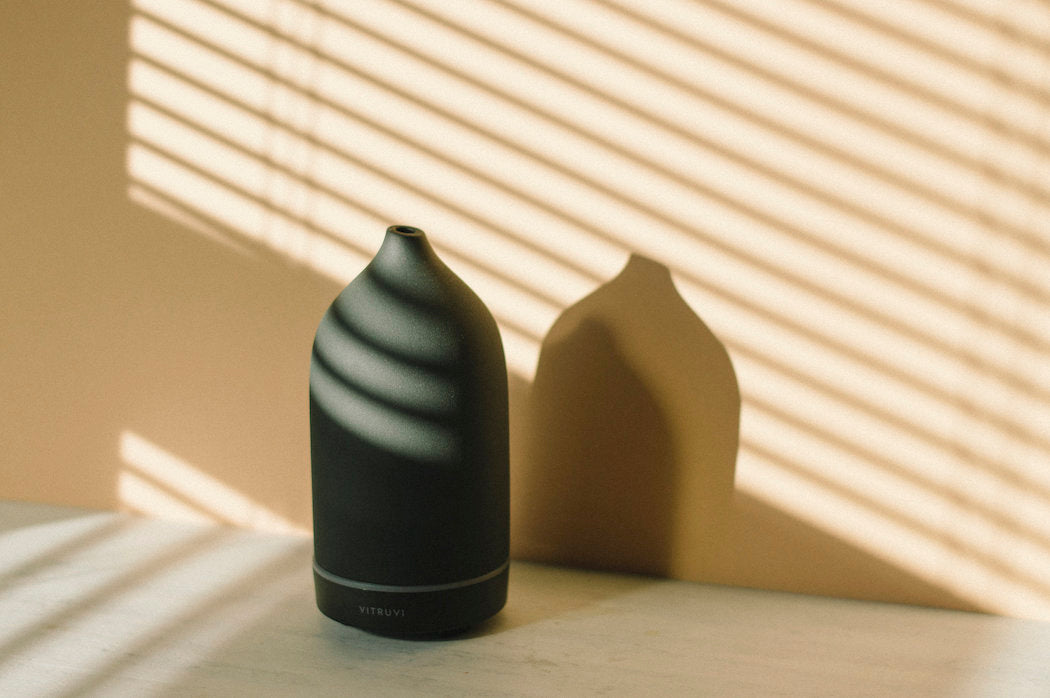 You know those days when you feel angry, sad, or anxious but you're not exactly sure why? You might want to take a step back and assess what's going on in your life, trying to suss out the root of your emotions. Checking in with yourself is basically just asking yourself what's up: how are you really doing today? What are your roadblocks, be they at work, with friendships, or in your relationship? Introspection of this nature is different for everyone, but we think this diffuser cocktail can help set the olfactory tone.
Our Quiet blend (Geranium, Ylang Ylang, clary sage, amyris) immediately evokes feelings of calm, and when paired with the soothing floral scent of Lavender and the spa-like rejuvenation of Eucalyptus, it creates a perfect solo-time oasis.
DIFFUSER COCKTAIL: CHECKING IN WITH YOURSELF
10 drops Quiet Essential Oil Blend
5 drops Lavender Essential Oil
3 drops Eucalyptus Essential Oil
Breathe in. You got this.