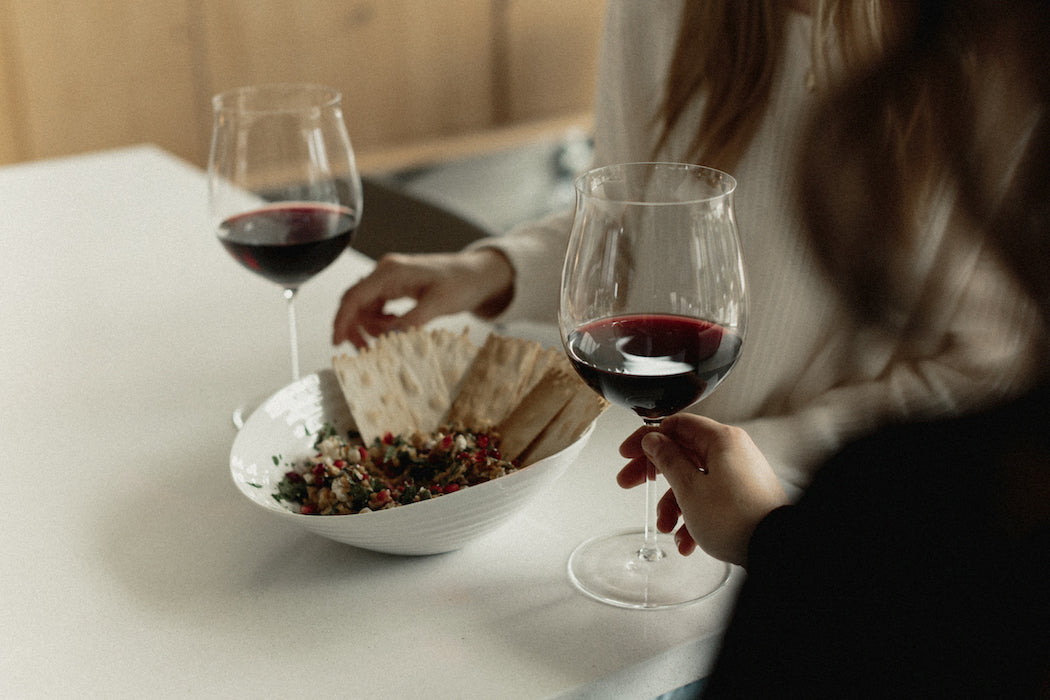 This is a no-fail appetizer that's healthy, delicious, and vibrant in its colour palette. Plus, it's super simple to whip up the night before and just add in the freshly-chopped toppings before you head out to a party. Who is she? She's a Pomegranate and Chickpea Dip—and she's fabulous.
Pomegranate and Chickpea Dip

Ingredients
14-oz can of chickpeas, drained and rinsed

1 tbsp pomegranate molasses, plus more to drizzle

1/2 tsp flaky salt

1 generous pinch of freshly-ground black pepper

1 tsp cumin seeds

1 jalapeño, de-seeded and finely chopped

1 small red onion, peeled and finely chopped

3 tbsp fresh cilantro, roughly chopped

3 tbsp fresh mint, roughly chopped

1/2 cup feta

1 handful of pomegranate seeds

Instructions
Place the chickpeas, oil, pomegranate molasses, salt, and pepper in a blender and pulse briefly until combined, but still slightly chunky.
Transfer to a bowl and stir in the rest of the ingredients, reserving a little feta and some of the pomegranate seeds.
Drizzle with extra pomegranate molasses and serve with the reserved pomegranate seeds and feta scattered on top.
Serve alongside warm pita bread or crackers.
Enjoy being the star cook of the night.