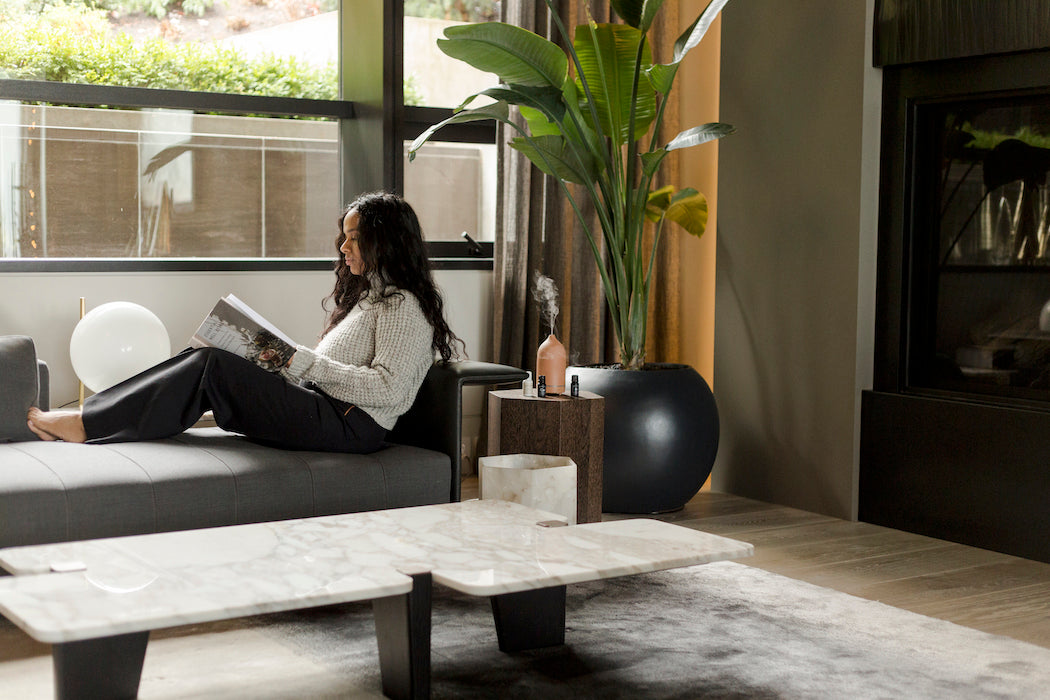 This unique blend of powerful essential oils will help you take on the world, no matter the time of day. Frankincense adds a hint of spice, Geranium gives a floral flair, and Lemon contributes a punch of citrus.
It's an aroma that is good anytime—whether you need a moment alone or a pump-up while you get ready with your girls.
DIFFUSER COCKTAIL: DYNAMIC WOMAN
8 drops Frankincense Essential Oil
6 drops Geranium Essential Oil
3 drops Lemon Essential Oil
It's dynamic, just like you.